What are Radiology Spotters?
TL;DR: Jump to the list of case sets.
In the Indian Radiology Board exams for MD and DNB (and in a few more countries), residents are shown a "typical" or "Aunt Minnie" radiology image of a particular pathology and they are supposed to diagnose the case in the stipulated time (usually a minute). A similar pattern is also used for the FRCR exam where these are termed as "rapids".  The same format has different names in other countries. Here is an example of a radiology spotter case :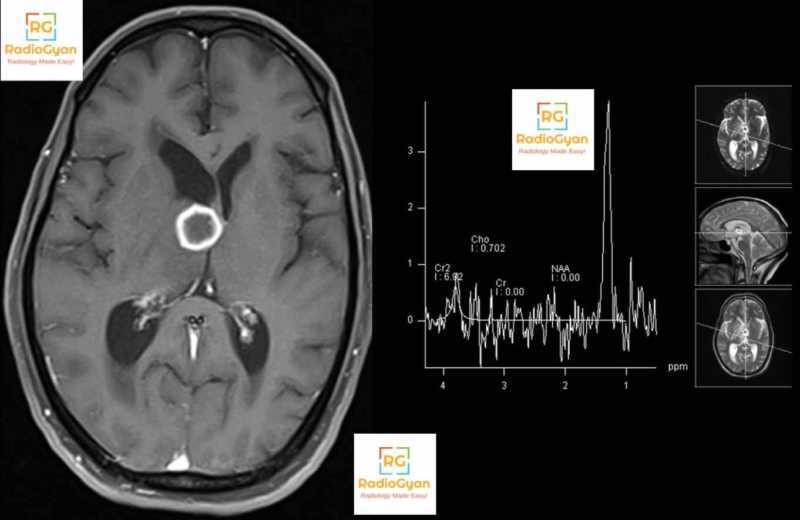 What are recommended books for radiology spotter cases?
Radiology Spotter Cases list
Each set has 10 Aunt-Minnie cases in a quiz format timed for one minute followed by answers and relevant discussion. Sign up here to access.
Free Radiology Spotter Case set [WITH Video Explaination]: 
Spotter Set 23 – Body Radiology Cases
General instructions, tips, and common mistakes while attempting radiology spotters cases:
For eg. Check this case from Dr. Sanjay sir's telegram group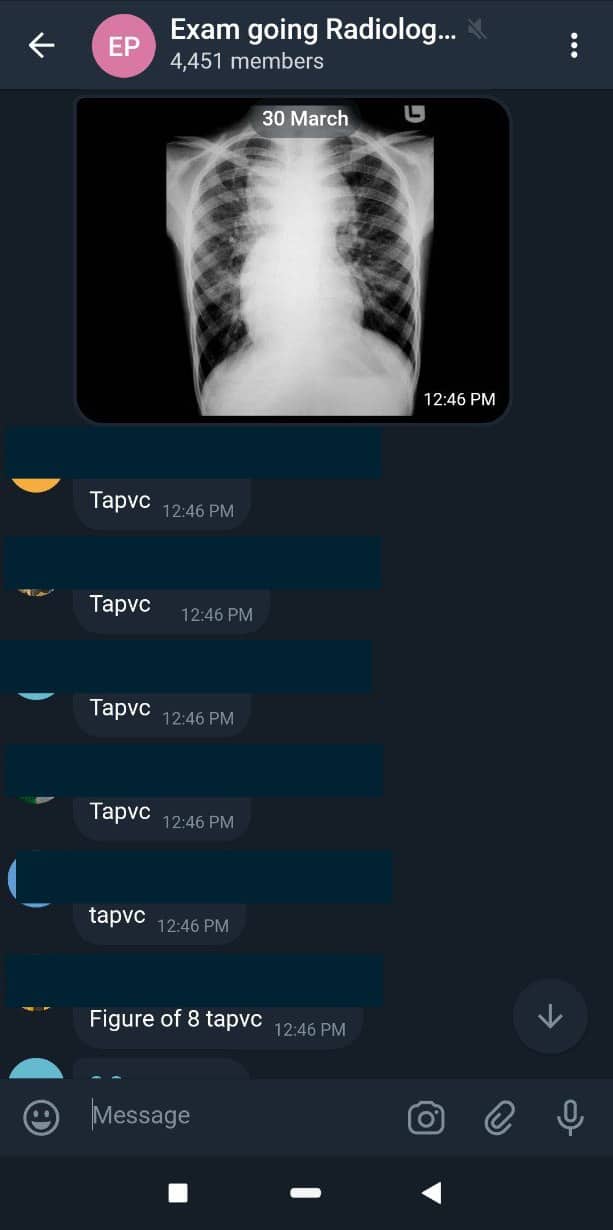 All of the students got it right. I attempted to write the complete diagnosis and had to Google it (Total Anomalous Pulmonary Return/ circulation)!. In the above case, an even more accurate answer is Supracardiac  Total Anomalous Pulmonary Return/ circulation. I know this is silly but I am sure that a lot of us will face this problem in the exams. Here are similar mistakes that I have committed while attempting spotters. FCD: Fibrous cortical DEFECT in bone; Fibrous cortical DYSPLASIA in the brain. GCT: GIANT Cell tumor in bone; GERM Cell tumor in the mediastinum.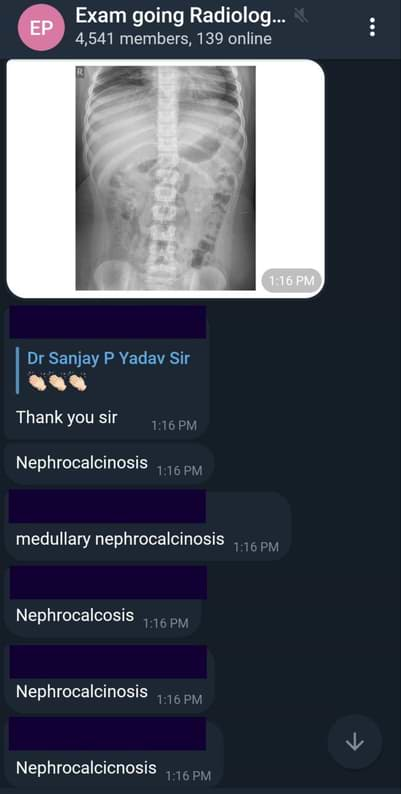 In this case, all the students answered correctly as nephrocalcinosis, but the answer is partially right because there are two types of nephrocalcinosis, medullary and cortical. The ideal answer would have been bilateral medullary calcinosis. P.S. You SHOULD join Dr. Sanjay Sir's telegram cases for daily spotter cases. Send him a personal message on Telegram: Sanjay P Yadav We also share cases on our radiology telegram group and radiology telegram channel
More cases can be accessed on the following pages :
Also, read the following resources for exam going residents:
Tips and Tricks for DNB/MD Radiology Practical Exam