Radiology is a vast subject and there are tons of books available. Given the shortage of time, a radiology resident needs to carefully choose what books he should read.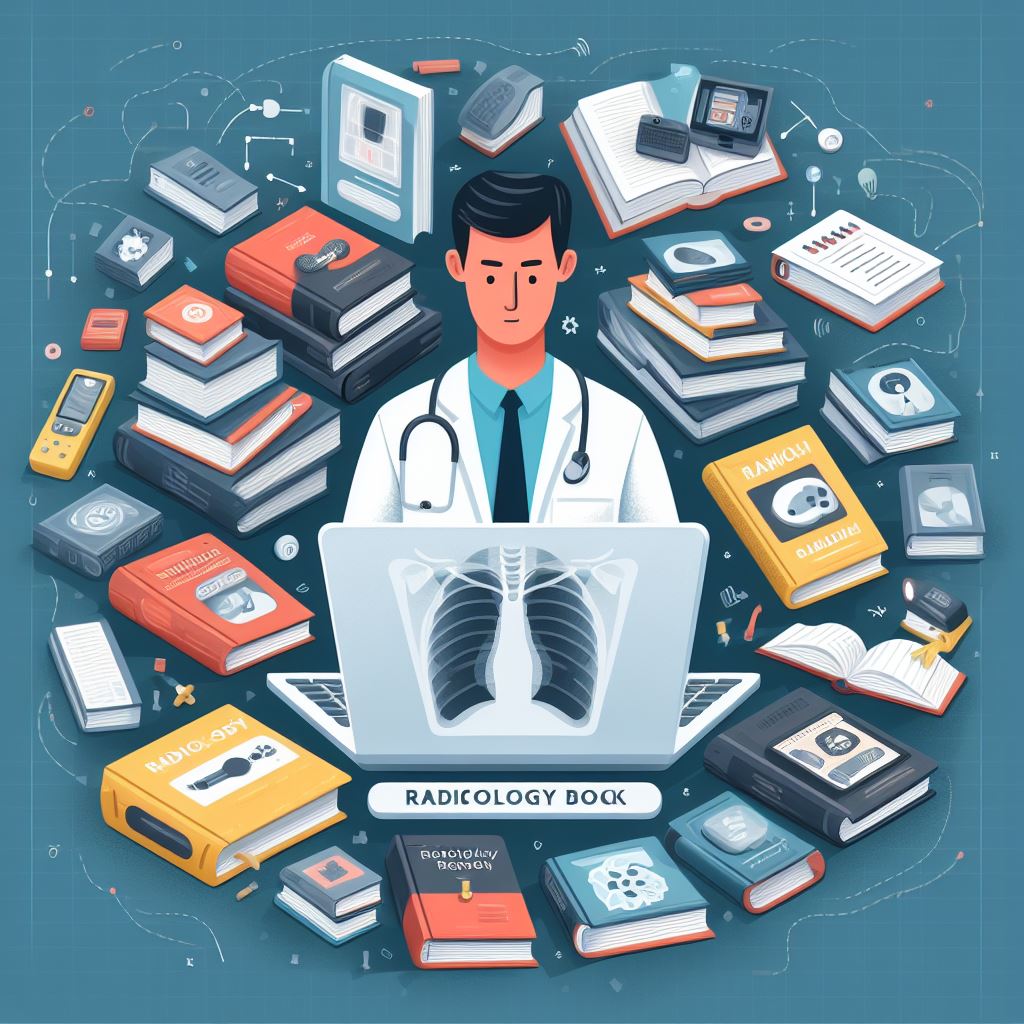 Here are some tips regarding radiology books and resources:
Tips for Radiology Residents
Start with standard textbooks
There are lots of resources available on the internet, including articles, case collections, and e-books. But trust me as a first-year resident you SHOULD start off by reading standard textbooks. Because there are so many resources on the internet, you will end up collecting them / browsing through them without reading them. These are definitely great resources and you should use them, but once you have got your basics clear by reading books.
Read physical books
Another trend that I have observed in residents is reading e-books on iPads and tablets. My experience is that you would retain a lot more once you read ACTUAL books.
I know that this may be difficult for everyone, considering that radiology books aren't cheap. A good alternative is to rent books from Amazon (may not be available in all countries), your local library or your radiology department library. You can also share a few reference books among your colleagues if that is an option.
Keep reference books handy on your iPad and Kindles, especially the normal radiological anatomy books, while you are reporting. You can read about a particular case when you encounter one during your practice But for building up core concepts, you SHOULD stick to physical books!
Take notes
Get in the habit of taking notes. A neat trick that I used was to stick on additional notes from articles into a standard book, so when I had to revise the topic I do not have to hunt elsewhere. You can also keep a small notebook or diary handy for taking notes during conferences. Alternatively, the iPad has some great note-taking apps like Notability and Good notes.
Now coming to the question that got you here: What are some good radiology books?
I have compiled the books that I found useful during my residency and fellowship. I know the list is long and it is not feasible for a first-year radiology resident to buy ALL books, but you can always read the reference books in the library or alternatively share books with your colleagues. Books and systems are listed in the order of priority: Essentials to optional.
Here is the system-wise list of recommended radiology books:
Fundamentals of Radiology
You need to have a basic"go-to" book, especially when you start your residency. I have listed a few books in this category. You can select ONE of these depending on your reading style and where you are doing your radiology residency.
General Radiology
Honorable mentions:
Chest Radiology
Additional books for further reading and thoracic radiology fellows:
Also, check our extensive collection of cardiothoracic imaging resources (including more than 100 videos by the Society of Thoracic Radiology):
Imaging Anatomy
Good alternative: Pocket Atlas of Sectional Anatomy
Three pocket-sized volumes covering imaging anatomy.
A good book to refer to when you are reporting CT and MR
All images are accompanied by illustrations which makes it easy to understand.
You can also check out our extensive collection of anatomy references here:
Other options: Imaios e-anatomy (App and website), Applied Radiological Anatomy, Anatomy for Diagnostic Imaging – Ryan and Applied Radiological Anatomy- Butler.
Body Imaging
Further reading and books for body/cross-section imaging fellows and practicing radiologists:
Body MRI by Evan Siegelman – THE book for body MRI. Unfortunately, it has not been updated since the first edition that came out in 2004.
Online MRI lectures by MRIonline.com are worth investing in, especially if you are a practicing radiologist. You can use the coupon code: RADIOGYAN_10 to get a 10 percent off on all the courses!
CTisus.com by Dr. Elliot Fishman is a great resource for body CT.
Gastrointestinal Radiology
Most of GI radiology is covered in the fundamental and body imaging books. Mayo Clinic Gastrointestinal Imaging Review and Introduction to Fluoroscopy: For Residents & Professionals Alike are good books for fluoroscopy which is not covered well in these books.
For further reading, the Textbook of Gastrointestinal Radiology Levine and Gore is an excellent GI book.
Musculoskeletal radiology (MSK)
Further reading and books for MSK radiology fellows:
Fundamentals of Skeletal Radiology by Helms is a good book to start as a first-year resident. However, it does not cover a lot of other topics so I will not recommend buying it.
Neuroradiology
Further reading and books for neuroradiology fellows/radiology practitioners
Head and Neck Imaging
In Neck, once your anatomy concepts are good, the pathology part is not that difficult. HeadNeckBrainSpine is a good resource for anatomy.
This YouTube playlist by Dr. Harnsberger and Dr. Suresh Mukherjee is a good resource for Head and neck radiology:
Handbook of Head and Neck Imaging:
Small handbooks but the illustrations cover anatomy in detail.
Although the last edition came out in 1996 (!), it is still a good book to start with head-neck anatomy.
Head and Neck Imaging- Peter Som
THE reference book for Head and Neck Radiology. Not essential at a resident level.
Emergency Radiology
Again a separate book may not be required Accident and Emergency Radiology: A Survival Guide is a good book, especially if you are interested in taking up the FRCR exam.
Pediatric Radiology
At a resident level, a separate book is not needed for pediatrics.
For dedicated reading during fellowship or after residency following books are recommended:
Ultrasound
Medical Imaging physics
For the physics of older conventional modalities, books like Fundamentals of X-Ray and Radium Physics by Joseph Selman and Chesney can be referred but I am not sure how relevant are these now.
Review of Radiologic Physics by Walter Huda and The Essential Physics of Medical Imaging by Bushberg are also good alternatives.
RSNA physics modules are free for members and are quite exhaustive as well.
A good and more exhaustive alternative for MRI physics is MRI in Practice by Catherine Westbrook. I would prefer Duke Review of MRI Physics: Case Review Series over this, considering its case-based approach topic like MRI physics.
Procedures and Interventional radiology (IR)
Have questions about Interventional Radiology (IR)? Check out our detailed post:
Nuclear Medicine
Not required for most radiology residents program worldwide as the programs are separate.
Following nuclear medicine books are good for FRCR and some residency programs:
Cardiac Imaging
Mammography and breast imaging
At a resident level dedicated books on mammography are not necessary.
Following articles from Radiology Assistant are a great start:
For further reading and for breast radiology fellowships following books by Lazlo Tabar are good:
Check out this unique interactive course on the basics of breast imaging: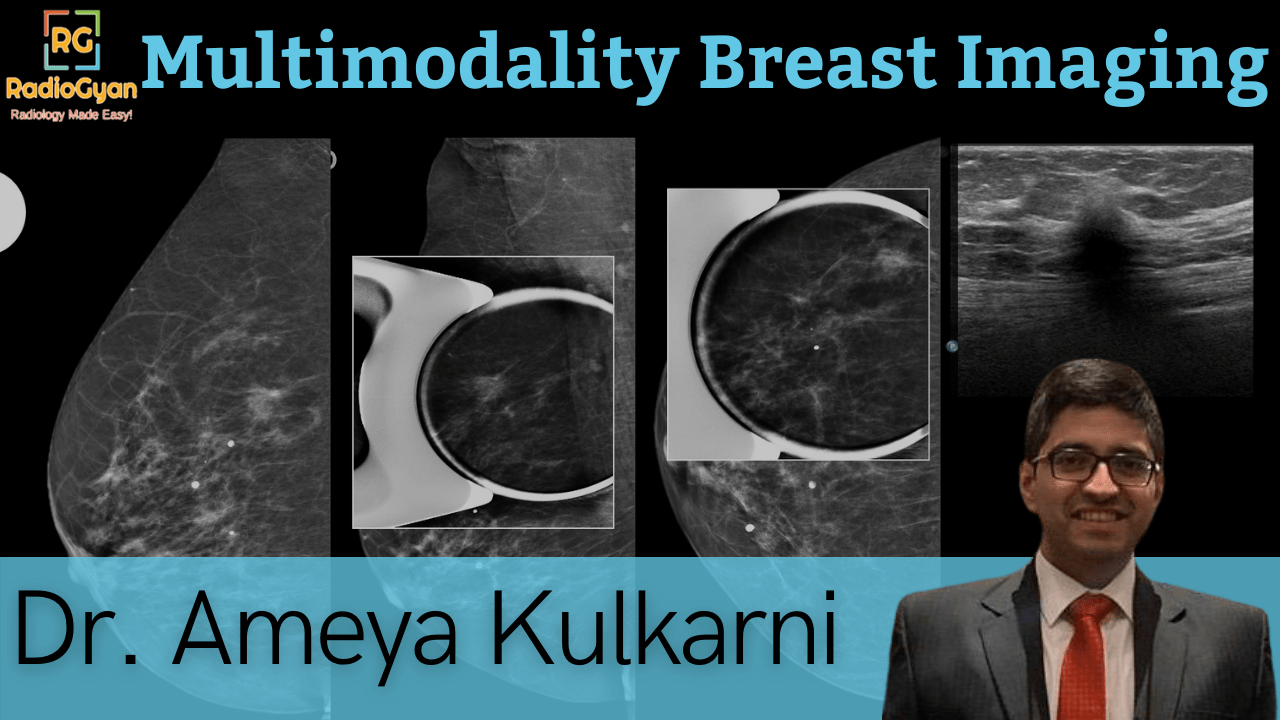 Other systems
I don't think separate books are needed for cardiac imaging, pediatrics and breast imaging at a resident level. General radiology books cover these systems quite well. For practicing radiologists the radiology requisites series is good for specialty reading.
Books for the MD/DNB/DMRD theory exams
These books do not need a separate introduction and are a must-read for radiology residents in India as they cover most questions asked in the radiology theory exams.

Recent advances edition is a must-read for viva as well.
A good book for the radiology oral boards is Radiology Secrets. This is a small handbook with a unique question-answer based format.
Case-based imaging books
Also check out our collection of "Aunt-Minnie" radiology cases:
Radiology Search Pattern and Check-lists
Books for the ABR core exams and boards
Core Radiology: A Visual Approach to Diagnostic Imaging

Living up to its name it has some excellent images and illustrations.
Also a great introductory book for first-year radiology residents.

Books authored by Prometheus MD. These are highly rated by radiology residents and are a MUST read for the boards.
Board Buster and UCSF videos.
Internal Board Reviews.
Question banks:
Here is the complete guide for the ABR core exam by Dr. Mustafa Alhasan
Recommended Books for the FRCR exam
Although the FRCR exam has been covered in detail in a separate post, we have listed the book recommendations for the exam.
First FRCR examination
Physics:
Anatomy
Final FRCR part A examination
Final FRCR part B examination:
You can check out the complete article here:
Resources and books for medical students
Although radiology is not one of the major subjects in medical school, it is increasingly being integrated into everyday clinical practice and hence it is imperative for medical students to be cognizant with the basics of radiology. Also after the introduction of the NEET entrance exam, radiology has assumed more importance in the entrance exams. These are a few books that medical students can read for learning the basics of radiology and help them with these exams as well.
Learning Radiology: Recognizing the Basics. You can also browse the following pages from the Learning Radiology website :
Radiology books for entrance exams like NEET/AIIMS / PGI
Free resources for radiology residents
We have compiled a list of free to download radiology resources. These include free to download PDF books and presentations (PPT).
Hopefully, you find this list of recommended books for radiology residents useful. If I have missed any book you can contact me here.
P.S. Make sure you buy the latest edition while buying online. Also, a lot of websites and telegram groups offer free radiology books PDFs but I would not recommend these, and you should prefer reading books in the physical form.
Disclosure: Dr. Tu has sent me a free copy of his book "Search Pattern: A Systematic Approach to Diagnostic Imaging" for review.