Supercharge Your Radiology Skills and Ace Your Board Exams!
Learn from 700+ High-Yield Radiology Exam Cases (Spotters) and 1000+ OSCE questions !
Learn from 700+ Real-World Radiology Cases

300+ Case Discussion Videos

Access to PRIVATE RadioGyan Community

Access to ALL Prior Video Lectures
Premium Quarterly
Best for Last-Minute Review
Learn from 700+ Real-World Radiology Cases

1000+ Radiology OSCE Questions (NEW)

300+ Case Discussion Videos

Access to PRIVATE RadioGyan Community

GyaniBOT – ChatGPT For Radiology

Access to ALL Prior Video Lectures
Save 15% – Get 12 months for the price of 10!

Learn from 700+ Real-World Radiology Cases

1000+ Radiology OSCE Questions (NEW)

300+ Case Discussion Videos

Access to PRIVATE RadioGyan Community

Access to ALL Prior Video Lectures

GyaniBOT – ChatGPT For Radiology
Note: Prices increasing on Nov 1. Last chance to sign up at current pricing and keep it forever (if you select auto-renew option)
Unlock Your Radiology Potential with RadioGyan Memberships
Case-based learning (Spotters) | What is Included? | Testimonials | FAQs
Spotters / Spot radiology cases are crucial for clearing your exams. Be it the MD / DNB / DMRD exam or other competitive exams such as the EDiR exam. The reason why these are important is that they are objective. In your practical exam, long and short cases are unpredictable. You may get a tough case from a system you have not prepared well. Also, your viva can go anywhere, depending on the examiner and your answers. It is tough to prepare for that section. All you can do is practice presenting and HOPE! That is not the case with Spotters.
Spot cases in most cases are all or none. You either know the diagnosis, or you don't. Answers are scored objectively and not depending on the examiner's evaluation of you (and their mood sometimes!). I believe that if you prepare your spotters well, you can secure a decent score irrespective of the rest of the practical. It is also important to note that spotters are usually the first component of the exam, and if you do well, you will go into the rest of the exam super-confident!
What exams are these radiology cases useful for? Here is a list based on user feedback:
MD / DMRD / DNB Radiology Exam.
FRCR Exam for the UK.
European Diploma in Radiology (EDiR)
ABR Core Radiology Exam
OSCE-Based Canadian Radiology Board Exams

FRANZR Exams for Australia

Anyone who wishes to upgrade their Radiology knowledge!
Hence, I have created this spotter collection to help you clear your radiology exam. These radiology cases have been selected by a few of my colleagues and me over years of practice and include a few of the most commonly asked questions in the exam. Currently, there are more than 700 cases in the collection covering multiple systems, and I intend to add more sets gradually.
Hi, My Name is Dr. Amar Udare.
I am a board-certified radiologist and radiology education is my passion. My goal is to help YOU prepare for your radiology board exams.
What is included in the membership?
All 700+ Aunt-Minnie Radiology cases on RadioGyan for three months / one year, depending on your subscription. Access them here: https://bit.ly/rgcases
300+ cases have detailed video descriptions. These will help you understand the case and answer relevant OSCE-style questions. If you are not able to find these, check this GIF. Videos are hosted on a premium platform with no ads (unlike YouTube).
1000 Radiology OSCE questions (250 cases, 4 questions per case) – NEW! : Radiology OSCE cases
GyaniBot – An Artificial Intelligence ChatBot to help you learn radiology. It is like ChatGPT for Radiology!
Access to RadioGyan Radiology Community – A safe space for you to share and learn. Access details: Radiology Community
Exclusive, members-only posts, including ALL our previous YouTube videos [+1000 minutes content]. Access here: Member-only radiology content.

Zero Ads on member pages so that your learning is distraction-free.

Sidebar has been removed, and the images are larger natively on the desktop.
Priority support from me in case you have any doubts about particular cases.
The yearly subscription is cheaper than 4 quarterly subscriptions, but you can choose either depending on your exam schedule.
These are unbiased, unedited reviews from previous residents who have used these spotters for their radiology exams:
100 % of the residents stated that these were useful for their exams.
More than 45 % of cases were from the case collection/companion cases/explanation.
Nearly 95% of radiologists agree that these help them with their routine reporting.
More than 80% of students were happy with the interface.
Testimonials
Don't just take my word for it. Thousands of users have benefited from the case-based radiology learning resources on RadioGyan. Read what past students have to say about our membership.
"RadioGyan spotters collection is a perfect combination of rare and important cases, both for exam preparation as well as for general practice. The images are crystal clear, and there is no controversy in the radiological findings. Every exam-going student that I know practices spotters from RadioGyan. Further, a few of the spot sessions are system-wise, which helps when we prepare for the examination in a pattern of different modules. I would highly recommend every radiology trainee go through these cases and enhance their knowledge. A great deal of dedication and hard work is needed to create and maintain such a collection!"
"This is one of the most comprehensive collections of spotters available to someone preparing for board MD/DNB final exams. The image quality is consistently good, the diagnoses are unambiguous, and the viewer works without glitches on all my devices! Some of them are organized into systems as well which allows for more flexibility when preparing and practicing. I have personally benefited from them and it helped me score high in my exams as well!"
Great collection. Excellent description for Differential diagnosis which is fruitful and must to remember.
Here is what our users say: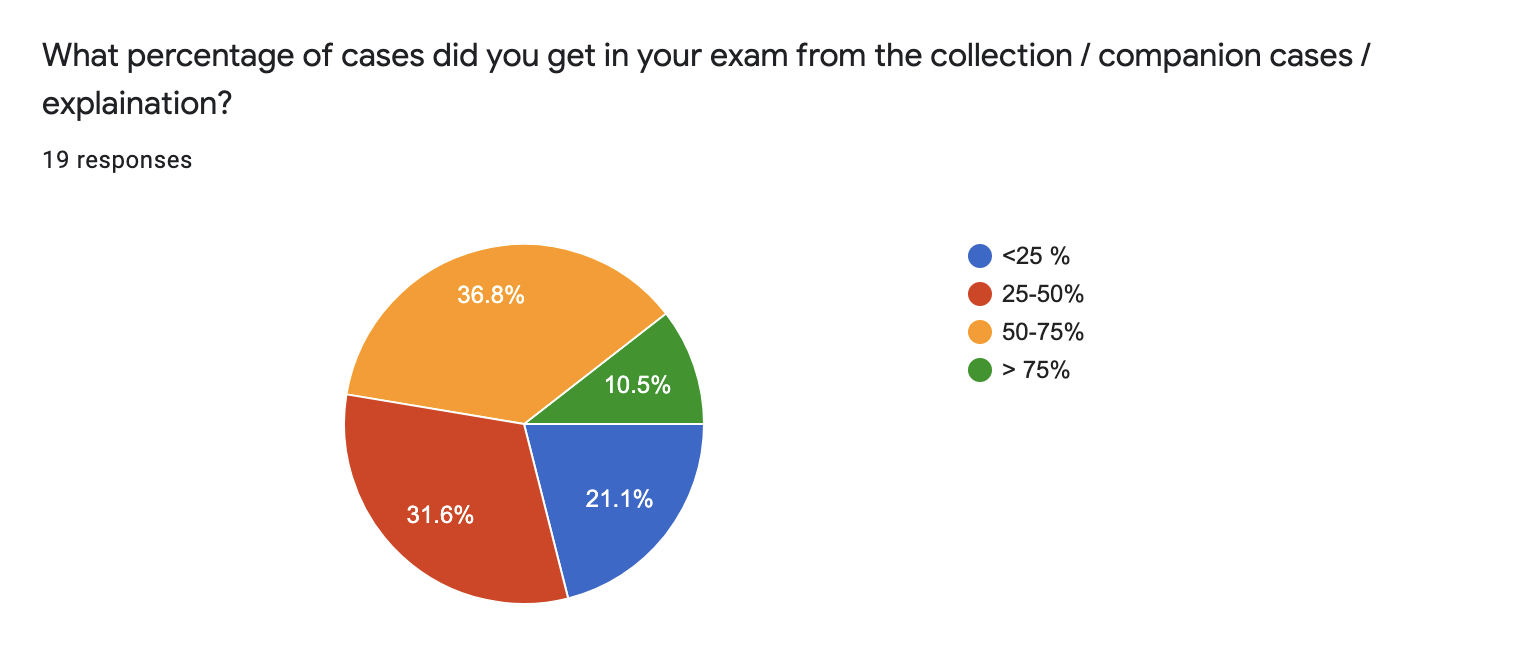 Here are unedited reviews for the spotter collection from Residents who have cleared their exams:
You can also access live updated Google Sheet by clicking here: RadioGyan Membership Review
I intend to add more resources to these sections to consolidate YOUR learning. Trust me; you will get at least get a few cases from our case collection in your radiology board exam. These spotters have helped thousands of residents to clear their exams, and you would benefit from them. Make sure you solve these at least two times before your exam.
To-do list as per suggestions from students:
More spotter cases.
OSCE type exam questions
System-wise and modality wise spotter cases
Video explanation for ALL case sets.
Access to previous YouTube videos. These are now available. Details: RadioGyan Member Benefits.
Frequently Asked Questions (FAQs)
Dr. Amar Udare, MD Radiology.
University Gold Medalist.
Aunt-Minnie Best Radiology Educator Nominee (2018 and 2020)
Other RadioGyan Membership levels:
Free :
Free membership to access certain sections of the website. This is to ascertain that genuine radiology professionals are using the website and to keep bots away. Most of the content on the website and all its social media platforms is free and will continue to remain so. Note that this DOES NOT include the spotters' section. For that, you need to sign up for the premium membership. \
Membership Levels:
Memberships
You can only choose one level from this group.
Premium Membership Quarterly
INR 2,999.00 every 3 Months.
Premium Membership Yearly
INR 9,999.00 per Year.
Courses
You can choose multiple levels from this group.
Head Start Radiology
INR 1,999.00 now.
Membership expires after 30 Days.