Pass Your Radiology Board Exam with ease!
Get access to 700+ High-Yield Radiology Exam Cases (Spotters) with explanations and relevant pearls!
| Level | Price | |
| --- | --- | --- |
| Free | Free. | Select |
| Basic Membership Quarterly | INR 999 (~ 10£/15$) every 3 Months | Select |
| Basic Membership Yearly | INR 3499 (~ 35£/50$) every Year | Select |
RadioGyan Radiology Basic Membership
Spotters / Spot radiology cases are crucial for clearing your exams. Be it the MD / DNB / DMRD exam or other competitive exams such as the EDiR exam. The reason why these are important is that they are objective. In your practical exam, long and short cases are unpredictable. You may get a tough case from a system that you have not prepared well. Also, your viva can go anywhere depending on the examiner and your answers. It is tough to prepare for that section. All you can do is practice presenting and HOPE! That is not the case with Spotters.
Spot cases in most cases are all or none. You either know the diagnosis or you don't. Answers are scored objectively and not depending on the examiner's evaluation of you (mood in certain cases!). I believe that if you prepare your spotters well, you can secure a decent score irrespective of the rest of the practical. It is also important to note that spotters are usually the first component of the exam and if you do well you will go into the rest of the exam super-confident!
What exams are these radiology cases useful for?
MD / DMRD / DNB Radiology Exam.
FRCR Exam for the UK.
Hot-Seat US Radiology Radiology Board Exams
FRANZR Exams for Australia
Hence, I have created this spotter collection to help you clear your radiology exam. These radiology cases have been selected by me and a few of my colleagues over years of practice and include a few of the most commonly asked questions in the exam. Currently, there are more than 600 cases in the collection covering multiple systems and I intend to add more sets gradually.
Hi, My Name is Dr. Amar Udare.
I am a board-certified radiologist and radiology education is my passion. My goal is to help YOU prepare for your radiology board exams.
What is included in the membership?
All the radiology cases on RadioGyan for three months / one year.
Currently, there are more than 600 typical exam spotter cases and we are constantly adding new cases to the platform.
Most spotter cases have additional descriptions or accompanying videos. These will help you understand the case and answer relevant OSCE style questions. The sidebar has been removed and the images are larger natively on the desktop.
No ads on spotter pages so that you can focus on solving cases.
Priority support from me in case you have any doubts about particular cases.
The yearly subscription is cheaper than 4 quarterly subscriptions but you can choose either depending on your exam schedule.
Video explanation for spotter cases (currently for 15 case sets).
These are unbiased unedited reviews from previous residents who have used these spotters for their radiology exams:
100 % of the residents stated that these were useful for their exams.
More than 45 % of cases were from the case collection/companion cases/explanation.
Nearly 95% of radiologists agree that these help them with their routine reporting.
More than 80% of students were happy with the interface.
DON'T TAKE MY WORD FOR IT
Read what past students have to say – RadioGyan Membership Reviews
"RadioGyan spotters collection is a perfect combination of rare and important cases, both for exam preparation as well as for general practice. The images are crystal clear, and there is no controversy in the radiological findings. Every exam-going student that I know practices spotters from RadioGyan. Further, few of the spot sessions are system-wise, which helps when we prepare for the examination in a pattern of different modules. I would highly recommend every radiology trainee go through these cases and enhance their knowledge. A great deal of dedication and hard work is needed to create and maintain such a collection!"
"This is one of the most comprehensive collections of spotters available to someone preparing for board MD/DNB final exams. The image quality is consistently good, the diagnoses are unambiguous, and the viewer works without glitches on all my devices! Some of them are organized into systems as well which allows for more flexibility when preparing and practicing. I have personally benefited from them and it helped me score high in my exams as well!"
Great collection. Excellent description for Differential diagnosis which is fruitful and must to remember.
Here is what our users say: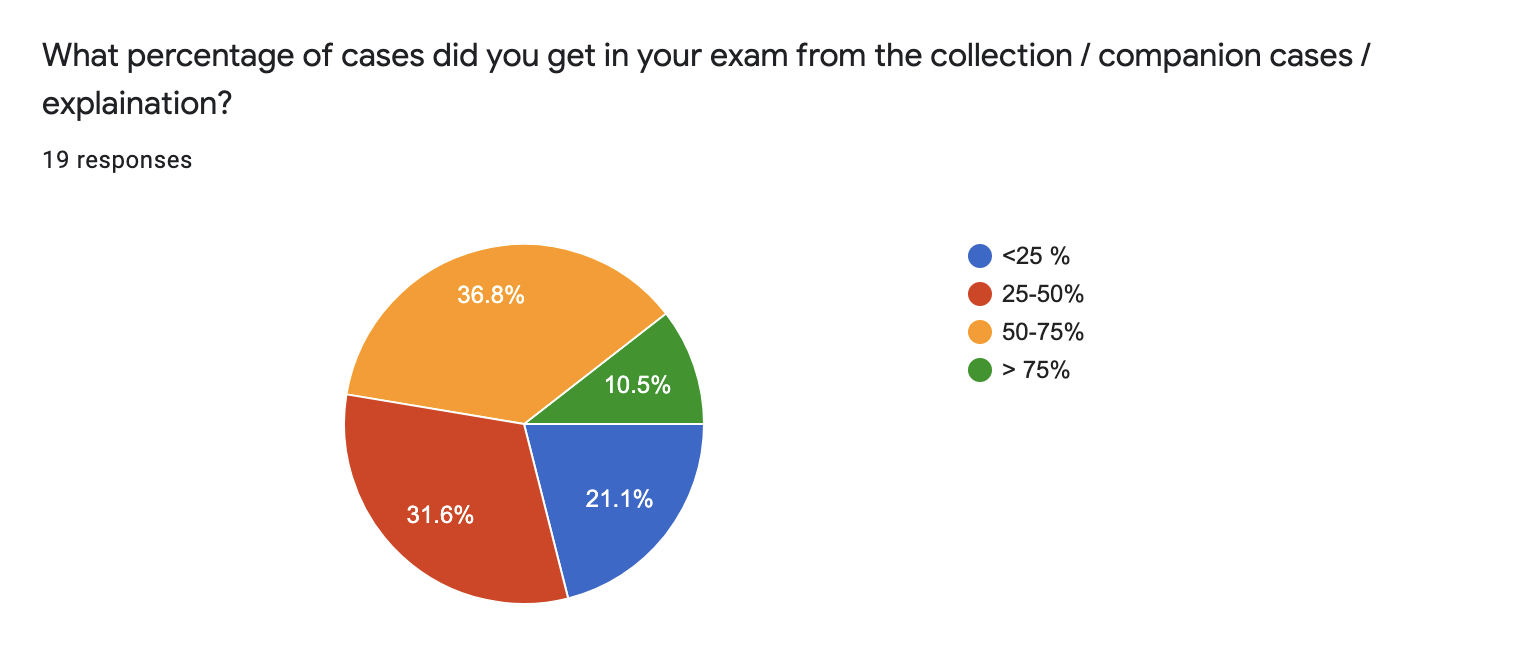 Here are unedited reviews for the spotter collection from Residents who have cleared their exams:
You can also access live updated Google Sheet by clicking here: RadioGyan Membership Review
I intend to add more resources to each of these sections to consolidate YOUR learning. Trust me you will definitely get a few of these spotters in your exam. These spotters have helped thousands of residents to clear their exams and you would definitely benefit from them. Make sure you solve these at least two times before your exam.
To-do list as per suggestions from students:
More spotter cases.
OSCE type exam questions
System-wise and modality wise spotter cases
Video explanation for ALL case sets.
Frequently Asked Questions (FAQs)
– Dr. Amar Udare, MD Radiology.
University Gold Medalist.
Aunt-Minnie Best Radiology Educator Nominee (2018 and 2020)
Other RadioGyan Membership levels:
Free :
Free membership to access certain sections of the website. This is to ascertain that the website is being used by genuine radiology professionals and to keep bots away. The majority of the content on the website and on all its social media platforms is free and will continue to remain so. Note that this DOES NOT include the spotters' section. For that, you need to sign up for the basic membership.
Support and Go ad-free :
As Radiogyan.com grows, so does our commitment to provide quality and freely accessible radiology content. Your financial support will help me develop new and improved site features that will be free for the benefit of all. These include stuff like DICOM-based cases, quiz format questions for better retention, and more video content on our YouTube channel.
As a token of appreciation of your support, you will not see any ads on the website.
You can support the website by contributing as low as less than 2 dollars (INR 99) / month. For other ways to support us, click here.
Membership Levels:
| Level | Price | |
| --- | --- | --- |
| Free | Free. | Select |
| Basic Membership Quarterly | INR 999 (~ 10£/15$) every 3 Months | Select |
| Basic Membership Yearly | INR 3499 (~ 35£/50$) every Year | Select |

About the Author
---
Dr. Amar Udare, MD, DNB

Dr. Amar Udare is a board-certified radiologist. He is currently working as a fellow radiologist at McMaster University, Canada. He has a passion for teaching (#FOAMrad and #FOAMed) and has been a semi-finalist for the 2018 and 2020 Aunt-Minnie Most effective Radiology Educator Awards. He has authored multiple peer-reviewed publications which can be accessed on
PubMed
and
Google Scholar
.