Classic Radiology Cases
These classic radiology cases have been contributed by Dr. Manoj Jadhav. Dr. Manoj has completed his MD in radiology and has trained in reputed institutes. He has recently cleared the EDiR exam as well. He is currently pursuing a fellowship in fetal imaging in Bengaluru, India. You can check out the previous cases uploaded by him (and other authors) on our contributing authors page.
Do Support RadioGyan!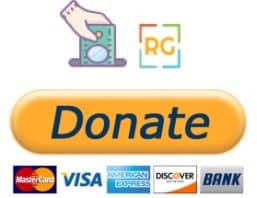 Last Updated on March 2, 2020
About the Author
---
Dr. Amar Udare, MD, DNB

Dr. Amar Udare is a board-certified radiologist. He is currently working as a fellow radiologist at McMaster University, Canada. He has a passion for teaching (#FOAMrad and #FOAMed) and has been a semi-finalist for the 2018 and 2020 Aunt-Minnie Most effective Radiology Educator Awards. He has authored multiple peer-reviewed publications which can be accessed on
PubMed
and
Google Scholar
.