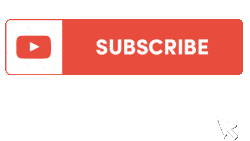 CT imaging appearance of Pulmonary Mycobacterium Avian Complex (MAC) infection (Lady Windermere Syndrome) and approach to Imaging of bronchiectasis.
Etymology
What is Lady Windermere syndrome?
Lady Windermere syndrome is Mycobacterium avium complex (MAC) pulmonary infection limited to the right middle lobe or lingula, hypothesized secondary to voluntary suppression of cough, responsible for the inability to clear the secretions from the right middle lobe and lingula.
Who was Lady Windermere?
Lady Windermere was a character in Oscar Wilde's play by the name Lady Windermere's fan. In the play, Lady Windermere is a vivacious young woman, married only two years, who never coughs or displays any other signs of illness. Also, Victorian women presumably believed "ladies don't spit," and consequently might have been predisposed to develop lung infection.
Pathophysiology and imaging
Occurs in patients with a pre-existing pulmonary disease (COPD) or those with depressed immunity.
Predilection for older women who deliberately suppress the cough reflex (Lady Windermere syndrome).
Can cause right middle lobe syndrome – chronic right middle lobe collapse without obstructing lesion.
Patients with MAC infection, unlike those with pulmonary tuberculosis, are not contagious.
Subtypes:

Upper lobe fibrocavitary pattern/cavitary form (classic infection)
Nodular bronchiectatic form/bronchiectatic form (non-classic infection) – RML / Lingula
Mixed form

Hot tub lung – Imaging appearances can mimic a subacute hypersensitivity pneumonitis.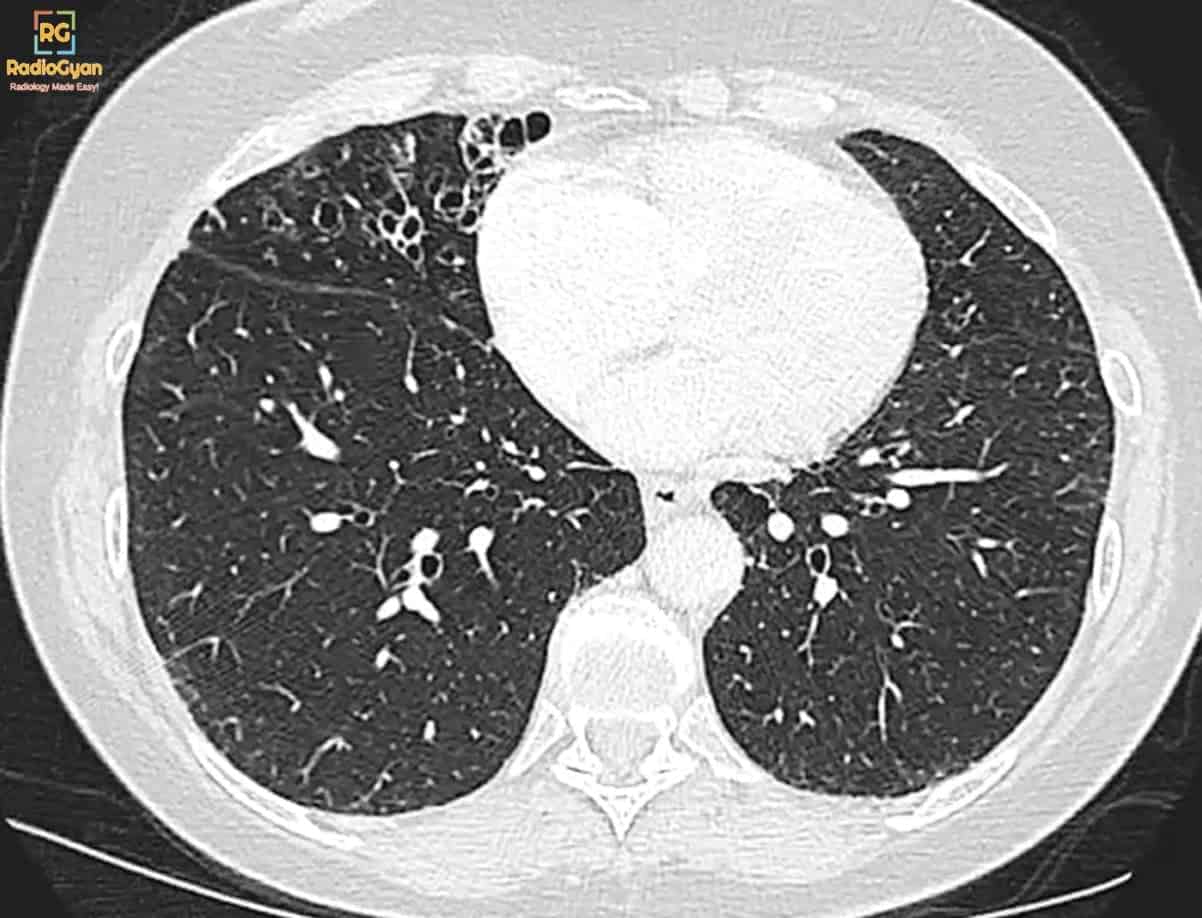 Watch the video for the entire PACS based image set and case description.
Imaging of Bronciectasis
Pulmonary artery: Bronchus diameter ratio is reduced. Usually, the bronchi are smaller or equal in diameter to the pulmonary artery.
Bronchus visualized within 1 cm of the pleural surface.
Types of bronchiectasis (gradual progression in the following order):

Cylindrical
Varicose
Cystic

Signs in bronchiectasis:

Signet ring sign is a primary finding of bronchiectasis at CT and refers to the cross-section of a dilated air-filled bronchus adjacent to a smaller nodular opacity representing the accompanying pulmonary artery.
Tram-track sign – cylindrical bronchiectasis.
Bunch of grapes sign – cystic bronchiectasis.
Causes of bronchiectasis
| Cause of bronchiectasis | Common location |
| --- | --- |
| Recurrent aspiration | Lower lung zone |
| Allergic bronchopulmonary aspergillosis | Upper lung zone |
| Tuberculosis | Upper lung zone |
| Chronic atypical mycobacterial infection / Lady Windermere syndrome | Right middle lobe and lingula. |
| Cystic fibrosis | Upper lung zone |
| Primary ciliary dyskinesia (Kartagener syndrome) | Middle lobe and lingula |
| Mounier-Kuhn syndrome | Trachea and central bronchi |
| Williams-Campbell syndrome | Middle lobe bronchi |
Reference and further reading
To attend live, join our Telegram group to get regular updates for these webinars:
More Radiology videos:
Related Posts ↓
📧 Radiology Newsletter↓
Get Updates and Exclusive Radiology Content
About the Author
---
Dr. Amar Udare, MD, DNB

Dr. Amar Udare is a board-certified radiologist. He is currently working as a fellow radiologist at McMaster University, Canada. He has a passion for teaching (#FOAMrad and #FOAMed) and has been a semi-finalist for the 2018 and 2020 Aunt-Minnie Most effective Radiology Educator Awards. He has authored multiple peer-reviewed publications which can be accessed on
PubMed
and
Google Scholar
.