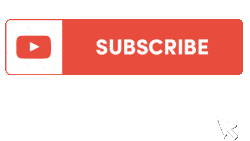 Imaging of Hemoptysis (Case-based approach) | Radiology Board Review Case
Causes of hemoptysis
Common:
Bronchiectasis
Tuberculosis, fungal infections.
Malignancy
Chronic bronchitis
Rare:
Pulmonary embolism
Vasculitis (Behcet's disease, Takayasu arteritis, Goodpasture's syndrome)
Congestive heart failure, diffuse alveolar hemorrhage.
Iatrogenic causes (pulmonary artery inflation devices, anticoagulants, trauma).
Bronchial artery aneurysm.
Pseudosequestration : Systemic arterial supply to lung with normal bronchial connection (Sequestration – No communication with the bronchial tree).
Congenital disorders (pulmonary artery atresia or stenosis, pulmonary arteriovenous malformation)
Pathophysiology of hemoptysis
Pulmonary arteries : 99% of the arterial blood supply to the lungs and take part in gas exchange
Bronchial arteries : Nourishment to the supporting structures of the airways and of the pulmonary arteries themselves (vasa vasorum) but do not normally take part in gas exchange.
Decreased PA flow or increased BA flow.
BA hypertrophy is neovascular. BA-PA anastomosis are thin walled – High pressure systemic flow – rupture.
Chronic inflammation (bronchiectasis, chronic bronchitis, and chronic necrotizing infections (in particular, tuberculosis and mycotic lung disease) -> release of angiogenetic growth factors -> increase in systemic arterial blood flow.
MC source: Bronchial artery – 90 % of cases.
Bronchial arteries anatomy
Orthotopic:

Descending thoracic aorta, most commonly between the levels of T5 and T6.
Right: Intercostobronchial trunk usually exists giving rise to one or more posterior intercostal arteries and a right bronchial arterial component.
Left: Arises from the anterior aspect of the descending thoracic aorta. Because of its short mediastinal course, the left bronchial artery may be difficult to see clearly at single–detector row CT.

Types of bronchial artery anatomy

Anomalous/ectopic: Bronchial arteries that originate outside the T5 through T6 range.
Non-bronchial systemic arteries
Imaging tests for hemoptysis
Initial investigation – Chest radiograph.
Ideal investigation – MDCT.
2018 Korean Clinical Imaging Guideline for Hemoptysis.

Contrast-enhanced chest CT scan is recommended to diagnose the cause of hemoptysis in all adult patients who have two risk factors for lung cancer (> 40 years old and > 30 pack-year smoking history).
Contrast-enhanced chest CT scan is recommended to diagnose the cause of hemoptysis in all adult patients with moderate hemoptysis (> 30 mL/24 hours) or recurrent hemoptysis.
Contrast-enhanced chest CT scan should also be considered in adult patients with massive hemoptysis (> 400 mL/24 hours) and preserved cardiopulmonary function.

Bronchoscopy has an overall lower sensitivity than MDCT in detecting the underlying causes of bleeding 8% vs 77%, with MDCT but is useful for management.
Hemoptysis : CT Reporting checklist
Lung parenchyma

Bronchiectasis
Lung carcinoma
Acute and chronic lung infections (in particular, tuberculosis and aspergillosis)
Cardiogenic pulmonary edema

Pulmonary arteries

Thromboembolic disease – non-massive hemoptysis
Direct invasion by neoplastic disease or by necrotizing inflammatory disorders -Rasmussen aneurysms.
AVM
Dieulafoy disease

Bronchial arteries
Bronchial artery evaluation on CT
95% of the cases of hemoptysis.
Diameter more than 2mm abnormal.
Report anomalous and non-bronchial systemic arteries as failure to embolize this can cause recurrent hemoptysis.
Bronchial-to-Systemic Artery Communications – Arteria radicularis magna (artery of Adamkiewicz), usually T9-12. Can lead to non-target embolization and complications.
Reference and further reading
To attend live, join our Telegram group to get regular updates for these webinars:
More Radiology videos: