In this video, we will discuss Virchow's lymphadenopathy on imaging and its clinical significance.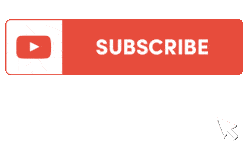 ⏱ Time Stamps:
0:00 PACS based case
3:00 Left supraclavicular lymphadenopathy differentials
5:35 What is Virchow's lymphadenopathy and Troisier sign
6:33 Sister Mary Joseph's lymph node
7:40 Why left supraclavicular LNs are more common than right
Speaker: Dr. Amar Udare, Radiologist, Founder RadioGyan.com
Video Summary:
The video discusses how certain conditions such as pancreatic malignancies, ovarian malignancies, testicular malignancies, lymphoma, tuberculosis, and sarcoidosis can cause enlarged left supraclavicular lymph nodes, known as Virchow's nodes or Troisier sign. The video also explains that left supraclavicular lymphadenopathy is more common than right due to the thoracic duct draining three-fourths of the body's lymph into that region. Sister Mary Joseph's nodule, a periumbilical nodule found in cases of stomach or ovarian cancer, is also discussed. A case is presented of a young male with left neck swelling, who is diagnosed with testicular cancer causing hypoattenuating lymphadenopathy.
More Radiology Video content: