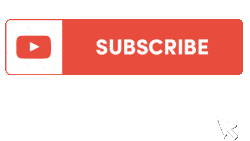 CT appearance of Acute Epipolic Appendagitis and its differentials
Acute epiploic appendagitis presents as acute lower quadrant pain.
Clinical features are similar to those of acute diverticulitis or, less commonly, acute appendicitis.
Differentials include acute omental infarction, mesenteric panniculitis, fat-containing tumor, and primary and secondary acute inflammatory processes in the large bowel.
CT features of acute epiploic appendagitis include:

An oval fat attenuation lesion
Usually, less than 3 cm in diameter with surrounding inflammatory changes, abutting the anterior sigmoid colon wall.
Associated signs include: Hyperdense rim and central dot sign.
Most commonly seen in the region of the sigmoid colon and ileocecal junction.

This is a self-limiting condition.
Watch the video for the detailed case discussion and PACS based image stack.
Here is a representative CT image of acute epiploic appendagitis:
To attend live, join our Telegram group to get regular updates for these webinars:
More Radiology videos:
Reference and further reading: Acute Epiploic Appendagitis and Its Mimics
Related Posts ↓
📧 Radiology Newsletter↓
Get Updates and Exclusive Radiology Content
About the Author
---
Dr. Amar Udare, MD, DNB

Dr. Amar Udare is a board-certified radiologist. He is currently working as a fellow radiologist at McMaster University, Canada. He has a passion for teaching (#FOAMrad and #FOAMed) and has been a semi-finalist for the 2018 and 2020 Aunt-Minnie Most effective Radiology Educator Awards. He has authored multiple peer-reviewed publications which can be accessed on
PubMed
and
Google Scholar
.