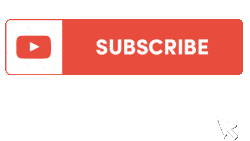 Dropped Gall Stones and Differentials of Peritoneal Deposits | Radiology Board Review Case
Incidence and pathophysiology
Spillage of gall stones in the peritoneal cavity causes "dropped" gall stones or retained gall stones.
These are common with laparoscopic cholecystectomies, reported in up to 7 percent cases.
Can act as an inflammatory nidus, especially pigment gall stones.
Can migrate and lie outside the peritoneal cavity.
Complications:

Abscesses – Most commonly at the abdominal port sites and the perihepatic spaces.
Fistulas
Imaging features
Location: Perihepatic spaces and pelvis
CT – Small iso to hypodense nodular lesions. Stones with calcium content will appear hyperdense.
MRI – Non-enhancing T1 hyperintense foci.
Look for interval stability and history of laproscopic cholecystectomy.

Often confused with peritoneal deposits as in the case illustrated above.

Differentials include peritoneal metastasis, colonic diverticula, dropped appendicolith and peritoneal loose bodies AKA "peritoneal mice" (chronic torsion and auto-amputation of epiploic appendages causes these benign soft tissue nodules in the peritoneal cavity).
Management
Drainage of abscess and removal of all gall-stones. This can be usually be achieved by percutaneous drainage, if unsuccessful laparoscopy can be performed.
Differentials diagnosis of peritoneal nodules
Peritoneal carcinomatosis
Primary peritoneal mesothelioma
Peritoneal tuberculosis
Lymphoma
Dropped gall-stones
Splenosis
Primary peritoneal mesothelioma
Reference and further reading
Dropped gallstones: spectrum of imaging findings, complications and diagnostic pitfalls.
To attend live, join our Telegram group to get regular updates for these webinars:
More Radiology videos:
Related Posts ↓
📧 Radiology Newsletter↓
Get Updates and Exclusive Radiology Content
About the Author
---
Dr. Amar Udare, MD, DNB

Dr. Amar Udare is a board-certified radiologist. He is currently working as a fellow radiologist at McMaster University, Canada. He has a passion for teaching (#FOAMrad and #FOAMed) and has been a semi-finalist for the 2018 and 2020 Aunt-Minnie Most effective Radiology Educator Awards. He has authored multiple peer-reviewed publications which can be accessed on
PubMed
and
Google Scholar
.