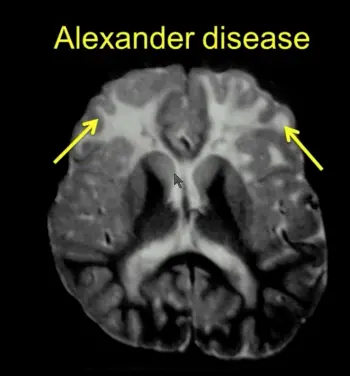 Topics covered:
Normal myelination.
Hypoxic Ishemic Encephalopathy.
Dysmelinating and demyelinating disorders.
Approach to dysmyelinating disorders depending on

Involvement of grey matter / white matter or both
Central/ Peripheral involvement.
Enhancement pattern
Symmetrical involvement.
Head size.
Systemic involvement.

Important disorders are covered with typical imaging findings.
Check out the Atlas of normal myelination in neonates on our anatomy page.
Go through this excellent Imaging flowchart from the AJR article titled here.
Click here to to read an  excellent presentation on Normal Myelination by Fang Yu 1 M.D., Michael Wang 1 M.D., Kiran Sargar 2 M.D., Yutaka Sato 3 M.D., Achint K. Singh 1 M.D. 1: University of Texas Health Science Center San Antonio.
Resources: