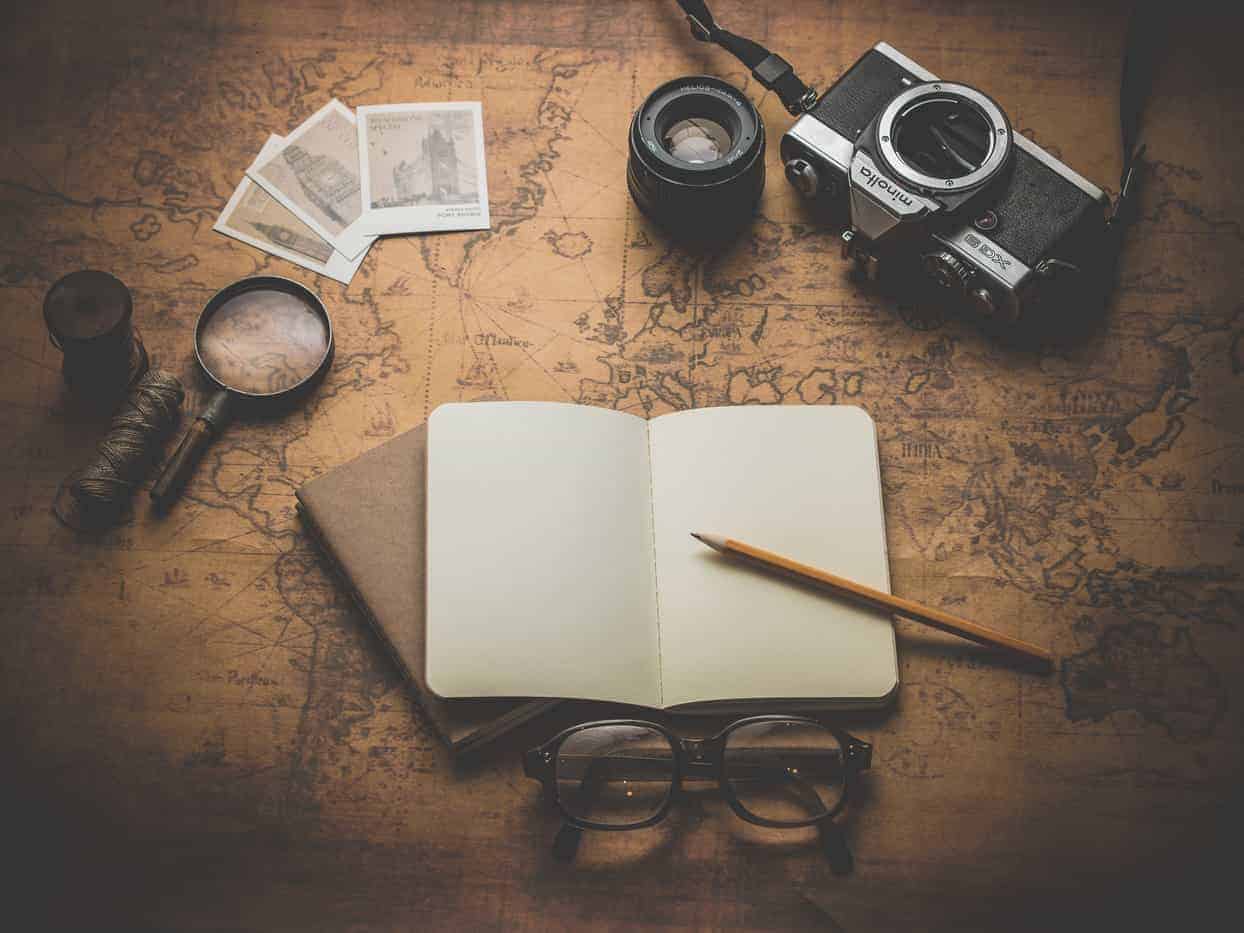 RadioGyan.com completed a year in June 2019 (3rd June 2019 to be precise)!
Although the website was launched ONLINE on that day, the work began way back in December 2018.
So far it has been a memorable journey and I would like to share an account of it. For a basic introduction, you can check out our about page.
RadioGyan: Some stats.
More than 80000 users served so far
Visitors grew from 3000/month to 15000/month.
Almost 3,50.0000 page views.
Visitors from more than 160 countries.
More than 80000 unique visitors so far
RadioGyan: the Idea
I was inclined to computers and web development. I used these to start a personal blog and movie review blog during my residency when I had the time and was eager to put in the efforts. The former I do try to update once in a while but the latter I have not had for (although a few people did mention that they found it useful, but looking back I think they were just being nice).
Anyway, so the seeds for web development was laid at that time. Residency kept me busy and balancing work and a dedicated website was not possible. I did end up collecting a lot of radiology resources during my residency, including cases, presentations, and radiology websites.
Radiology residency and the, in general, the education system is super competitive.  But we fail to realize that the only person we need to compete with us, especially at this stage of your career. You cannot be better than someone by hoarding information.  The more you share the more you learn. I realized this later in life but better late than never.
So the goal of starting a radiology website was to share ALL the information I have to as many students/radiologists as possible. This was not possible while I was working at a private diagnostic center but while I was doing my fellowship at Deenanath Mangeshkar Hospital, I tried to put the thoughts to work.
RadioGyan: the Execution
For everyone who is not aware, for starting a website you need to have two basic things: A domain name and hosting.
A domain name is what your website will be called, in our case it is RadioGyan.com
Hosting: Where all your files are stored.
Design / Content management system
Domain name search:
Finalizing a domain name was not easy. A good domain name has to be relevant, unique, not too long and has to have a good recall value.
For eg. Typing ARadiologyWebsite.com in your address bar or in Google search can be a pain!
Unfortunately, all good domain names were taken (like all other things in life 😜).
There were lots of names which I thought of (at least 100!).  Finally, I narrowed down to RadioGyan: Unique, relevant, and short enough to be typed.
It was a good choice except later I realized that my North American colleagues find it difficult to pronounce the latter half of it. In my defense, I had never expected such an amazing response so I never thought of this before selecting the domain name!
Get a cheap domain name using this link: Cheap domain name registration.
Radio = Radiology  || Gyan (Sanskrit) /ɡjɑːn/ = Knowledge.
Hosting:
Hosting
is where all your website files rest. It is important that your hosting is reliable and fast. I was not sure if the idea will be successful so I started with
affordable hosting
which was a mistake in retrospect. A lot of users complained regarding slow website loading times, especially on mobile devices.
So I had to invest in a faster hosting to make sure that users have the best experience. But it was a worthy investment and the user experience has now improved with faster loading webpages. For eg check this out. One of the most comprehensive post on the website loads in less than a few seconds:
Page load time for FRCR exam blog
Design / Content management system
The website is based on WordPress which is the largest content management system,  currently running almost/3rd of all the websites. It is a user-friendly software and was the obvious first choice.
RadioGyan: The growth and learning process.
So with these tools, I did launch the website with a few pages. The design was way different back then and I have tried to make it more user-friendly and sleek.
If you wish to know how can you start your own website, let me know in the comments section.
Design:
Before
After
Content:
Currently, the website has a total of 105 pages in various categories.
The first few pages were guides that I wanted to share with first year and final year residents, basically, a few tips that helped me optimize during my residency and exams.
The anatomy page has been updated regularly and now has multiple anatomy modules.
Our FRCR guide is one of the most comprehensive articles to help residents worldwide, thanks to Dr. Inthulan. A lot more FRCR resources have been added.
The most popular and frequently updated page is that of the spotters' section which has 50 pages with more than 500 Aunt-Minnie cases.
The page for recommended radiology books covers almost all subspecialties books in detail.
The cases page has not been updated because there are already web pages with descriptions and cases and there is no point duplicating content. The cases which I have uploaded have in-depth information and have to offer something different and new from what is already available.
There are a few useful articles, a TIRADS calculator, and a regularly updated conference page.
Google Love:
Most of the content on the website is well researched and in-depth, hence we have acquired top positions for a lot of Google search terms.
We rank in the top ten for a lot of web searches, for eg "radiology spotters", " FRCR exam", " radiology conferences", "tirads calculator"
Google traffic for RadioGyan.com since launch
RadioGyan: the Efforts:
Writing a single post on the website requires hours of effort. For eg., the FRCR blog currently has more than 7000 words. It took more than a month to compile and multiple email communications.
Lots of HTML, JavaScript, Web designing, and coding goes into each page. All this is to ensure that the users have the best experience. A straightforward looking "spotters page" requires a lot of optimization on the backend to make sure that users have the best experience.
Images need to be optimized to make sure that webpages load fast.
All said and done it has been a great learning curve and I am happy at how the website looks and functions now. I have learned a lot of new skills and I am sure they will help me in the future.
RadioGyan has multiple social media accounts including Facebook, Instagram, Twitter, Telegram, WhatsApp, and YouTube; each has a different audience and requirements.
There is no PUBLICITY budget because there is hardly any budget!  That is the reason you will see me posting updates on multiple social media pages. Once the website has its own following this may not be required.
FOAMed and FOAMrad (Free Open-Access Medical Education and Free Open Access Radiology Education) are free for the users but it takes tons of effort for the creators!
RadioGyan: the Contributors:
A lot of people have helped build and optimize the content at the website and I have found some great friends and guides in the process.
There is a long list of selfless contributors and I do not want to take specific names, because I do not want to miss anyone. Access the list here: Contributing Authors – RadioGyan. I would like to thank ALL of them from the bottom of my heart. The website would not have been what it is today if it was not for their contributions, support, and motivation.
Apart from these, there are others who have contributed as well, either on social media pages or with donations: RadioGyan Hall of Fame!
A lot of radiology residents have contributed to surveys which we have helped built content on the website. For eg. The webpage on radiology practical exam questions is entirely from experience of residents: Radiology Practical Exams Questions compilation for MD/DNB/DMRD!
There are others who constantly give feedback on our social media pages. All of that has helped the website what it is today.
I have also interacted with a few people who were an opportunist and never replied back once their work was done. But that's how life is. You will meet all kinds of people and learn.
If you wish to contribute drop a message.
If you wish to donate, check our page: Support RadioGyan
RadioGyan: What next?
A lot of content is already in the pipeline but needs more research so it is taking the time.
Dedicated Mammography section.
Updating spotters with descriptions and more information.
More guides for radiology residents.
As the website grows I would like to collaborate with more people to improve the website content quantity and quality. If you want to be part of RadioGyan, drop a message.
Lots more radiology!
RadioGyan: How much does the website make?
This is something that a lot of people may have in mind. The website does not make a lot of money but it definitely makes a lot of difference! Hundreds of residents have benefitted from the content on the website and will continue to. Not only does the website need money, but it also needs a lot of time. But as long as it helps residents get access to resources I never had during my residency, all that is totally worth it.
Check ways to support us: Support RG.
The core ideology behind the website remains the same, to help as many residents and radiologists as possible.
RadioGyan will continue its efforts to make Radiology as easy as possible