Bookmark this page for future reference ('Ctrl+D' (Windows)/ '⌘ +D' (Mac users)! 
TIRADS resources
ACR TIRADS CHART
ACR TI RADS chart guidelines High Resolution image
A simple TIRADS calculator based on the ACR-TIRADS whitepaper on ultrasound characterization of thyroid nodules with recommendations for FNA.
Select individual characteristics for nodule and the calculator will calculate the total TIRADS score for the thyroid nodule and the FNA recommendations. The calculator is unique as it is modeled on the ACR TIRADs chart to make it more user-friendly.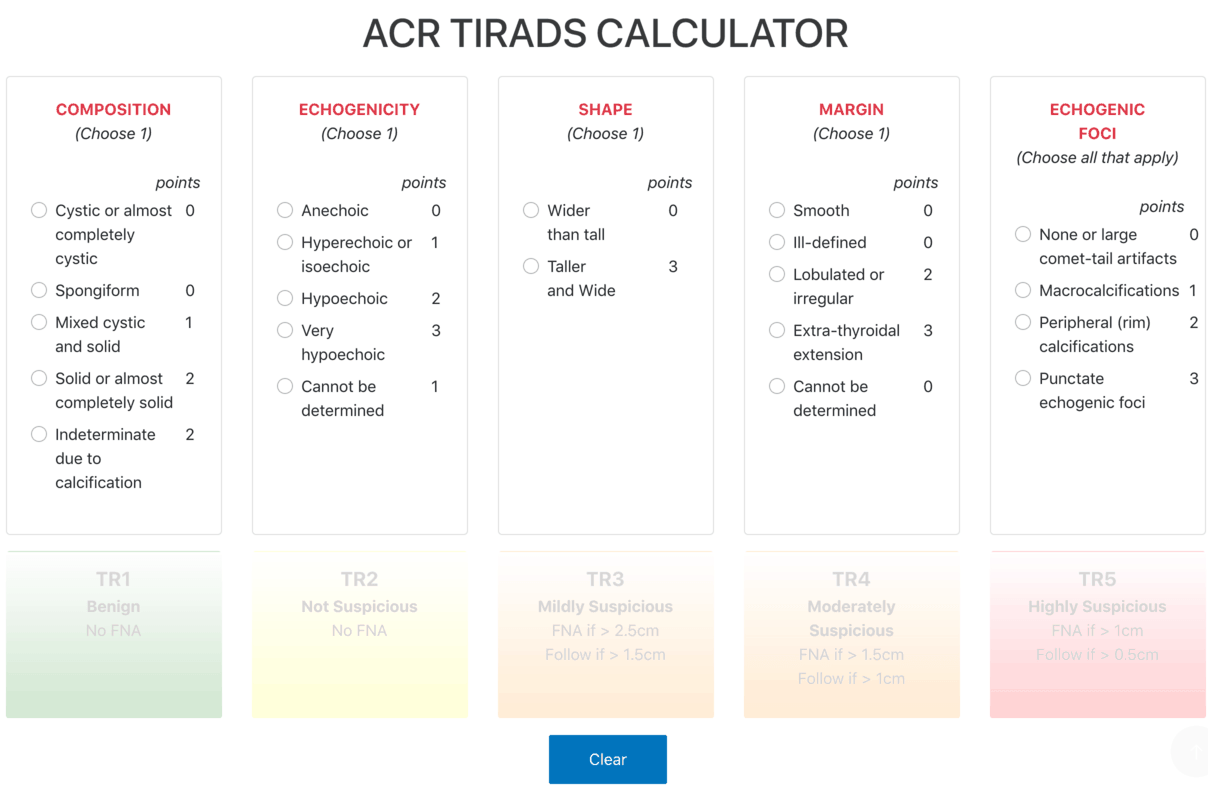 Disclaimer: The author makes no claims of the accuracy of the information contained herein; this information is for educational purposes only and is not a substitute for clinical judgment. This calculator is based upon the American College of Radiology (ACR) TIRADS classification but is not officially endorsed by the ACR.
Translated version is available in multiple languages, including Spanish language.
Para acceder a la versión en español de la calculadora TIRADS, use la opción de traducción en la esquina superior derecha.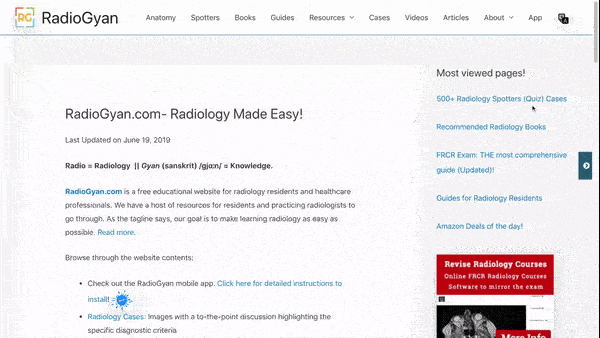 For more radiology resources, check out RadioGyan homepage!
Developed and maintained by Aniket Udare
Last Updated on