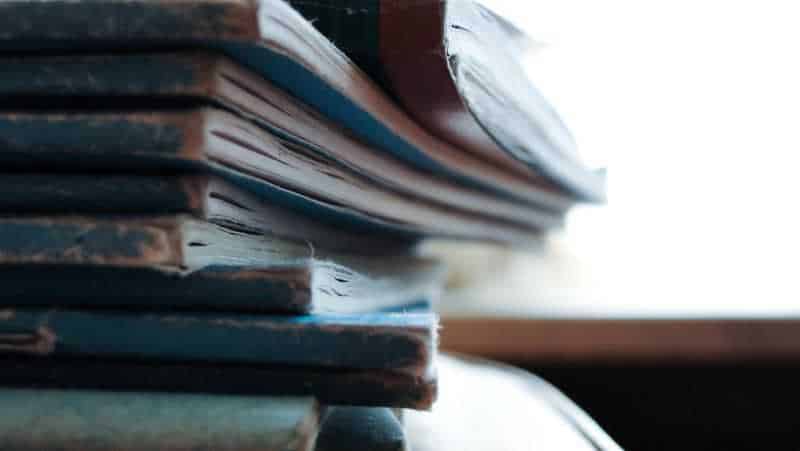 Guide for the MD/DMRD/DNB radiology exam!
Congratulations on surviving through three years of radiology!  The next task on hands is clearing the final radiology exam. The Indian examination system and the entire education system is far from perfect. You are expected to slog during the first year without time for reading and then during the final year, you read up without time to apply what you read. Anyways there is not much we can do about that and there is no point arguing. Here is my guide for final year radiology residents.
During the first year you work and have no time to read. In the final year, you read and have no time to put to work what you read!
Radiology Thesis
Start working on your thesis as early as possible.
Finish your thesis well in advance before your exams so that you do not have that stress at the back of your mind.
There can be edits in your thesis so be prepared for that and allocate time accordingly.
Here is a detailed guide for preparing Radiology thesis: Radiology thesis topics
Radiology exam: Theory
Go through the question banks available here: Question Papers, here,  and this Compiled Question Bank.  (Compiled from DNB Rad, NBE and from various radiology groups). For the latest question papers its best to refer to the official DNB website. You can also search for a particular year question paper using the custom google link I created here: DNB Radiology Question papers. This can be used for other subjects as well. Just enter the subject and the year of the exam. For example " Radiodiagnosis 2016″, " Surgery 2017″
Question bank for Rajiv Gandhi University of Health Sciences (RGUHS), Karnataka can be downloaded from here: RGUHS radiology question bank 2004-2018
System-wise division of Theory exam:
Here is the indicative division of theory topics for each paper on the official DNB page.
Decide what books suit you and start reading for the theory radiology exam accordingly. Your seniors will tell you the pros and cons of different books but you should stick to one book that suits you. Diagnostic Radiology Berry series is a good book that covers most of the topics for the radiology exam. Here is the complete list of recommended books: Recommended Books for Radiology Residents.
One day prior to the exam you should have a single book to revise so keep one book for each system and whatever you feel is missing add on to that book. The simplest way to do that is to note down additional information on a piece of paper and stick it in that one book using glue. A crude method but works well :).
Make heading for each answer and note it down in the book you are reading so that one day before the exam you can revise quickly.
Try to read books in physical form and not from an electronic device like an iPad or tablet. Instead, collect all standard books in the digital form and add in material from that in the common book whenever you feel that there is some deficiency.
For recent advances go through recent articles of IJRI. I have observed that most of the questions are picked up from there. You do not have to read all the articles. You have to read only those articles which can be posted as a long question. For eg. In the Oct-Dec 2017 issue, there is an article titled: Spinal dysraphism illustrated; Embryology revisited. This can come as a question in the exams. So go through it and make notes in one book as discussed earlier.
Here are a few questions that you can expect for recent advances in radiology:
1. Dual-energy CT , principles and clinical applications
2. Dual-source CT , basics and clinical applications
3. MR Spectroscopy, principles, application in three clinical settings
4. DEXA
5. Bone mineral densitometry unit, construction, physical principle and clinical interpretation of various bone mass scores
6. MR elastography: principles and clinical applications and in liver disease
7. USG elastography, role in liver diseases
8. HIFU: applications in gynecology and alternatives to HIFU for management of this condition
9. MR perfusion: principles and clinical applications
10. Ventilation-perfusion (V/Q) scan of lung
11. PET CT in lymphoma , advantages of PET CT
12. What is SUV ( std uptake value )
13. Physical principles of PET imaging
14. New PET agents other than FDG for tumour imaging and their mechanism of action
15. Nephrogenic systemic fibrosis and precautions to take , postulated mechanisms
16. Harmonic imaging, advantages, use in contrast-enhanced USG
17. Tissue harmonic imaging : principle and advantages
18. Define teleradiology, requirements needed to set up, advantages and disadvantages, hardware and software
19. CT colonoscopy: indication, techniques, interpretation, pitfalls
20. Virtual colonoscopy: clinical applications
21. DR Technology, advantages over CR, recent developments
22. Components of direct DR system , advantages of DR over CR
23. Flat-panel digital radiography
24. Gene therapy and role of radiology
25. Recent advances in transducer technology
26. RFA in lung tumors and post-treatment imaging.
27. CT guided interventions and low dose techniques
28. MR defecography : applications
29. Hypoxia imaging : applications in oncology
30. CT myelography : steps
31. Diffusion-weighted imaging (DWI) , techniques with details of pulse sequences, clinical applications
32. MR Tractography, clinical applications
33. Noncontrast whole-body MR angiography techniques, Time-resolved MR angiography
34. Physical principles and techniques of spectral CT , clinical applications
35. Arterial spin labelling , role in vascular imaging
36. Dose reduction strategies in MDCT , what is iterative reconstruction , advantages
37. Role of MRI in ca rectum , local staging , what is CRM
38. Percutaneous tumour ablation technologies available today , mechanism of action of each
39. Imaging of carotid plaque characterization in patient with stroke
40. Doppler criteria for renal artery stenosis , what is current status of indications for renal artery angioplasty and stenting , emerging interventional technique in this condition
41. PET in brain tumours , new PET metabolites used in brain tumour imaging
42. Doppler in lower limb varicocele , interventional management of this condition
43. Radionucleotide imaging of liver : agents and indications
44. Scintigraphy in liver disease
45. What is PNDT act , documents to be filled up and filed by radiologist
46. Contrast-enhanced ultrasound principles
47. Second-generation USG contrast agents, applications in liver
48. Tomosynthesis , describe its role in detection and diagnosis of breast masses
49. MR in early diagnosis of inflammatory arthritis , how is USG useful in the management of these patients
50. Technology of 3d or 4d ultrasound, role in obstetric sonography, clinical applications
51. Ideal properties of radiopharmaceuticals used for diagnostic purposes
52. Role of isotopes in management of thyroid diseases
53. Techniques for evaluation of lung perfusion
54. Radioembolization , commonest agents used for this purpose , indications in liver and what are its complications
55. USPIO , application in oncologic imaging ,MR contrast agents with hepatocyte uptake
56. Role of MR and CT in imaging of POVD , relative advantages and disadvantages
57. Radionuclide bone scan , what is super scan
58. SPECT principle and clinical application
59. Grids , principle , construction , types , role in radiology
60. USG artefacts
61. MR Enteroclysis protocol and its clinical application
62. MR venography , techniques and indications
63. CE MRA: principles and clinical applications
64. Classification of vascular malformations , role of interventional radiology in treating slow flow malformations
65. New MR pulse sequences
66. HIFU : clinical applications
67. Radioisotope imaging of parathyroids
68. Discuss applications of bone scan
69. Scintigraphy in cardiac imaging , myocardial viability
70. BOLD imaging , utility and limitations
71. RFA in liver lesions , technique , indication , complications
72. Endoscopic USG imaging techniques , common features in esophageal diseases
73. Radionuclide renography : principles and clinical applications
74. Diffusion tensor imaging , applications
75. DWI in brain and body applications
76. Indications and limitations of fetal MRI
77. TIPSS : indications , procedure , contraindications and follow up
78. Recent advances in mammography, computer-aided detection in mammography
79. C arm CT : principles and clinical applications
80. What is functional MRI , clinical applications
81. Endoscopic USG , clinical applications
82. Virtual endoscopy
83. What is computer-aided diagnosis, clinical applications of this advance
84. Vertebroplasty , indications , techniques , complications
85. PET MRI advantages over PET CT
86. Teleradiology , advantages and disadvantages
87. Virtopsy
88. PIRADS
Keep one book for answers which are not given well in any of the books and you have to refer to online content for that. For eg., MRCP is a commonly asked question but isn't given in the standard books which we all read (at least at that time when I passed out). So you can refer to this article MR Imaging and CT of the Biliary Tract and make notes for this question. On the last day of the exam, you do not have to go searching for the article.
Start practicing line diagrams and paste in the books you are going to refer one day before the exam. This book: Primer of Diagnostic Imaging gives a lot of good line diagrams which can be reproduced in the exams.
Read and revise physics as it is volatile.
Read and revise physics AGAIN as it is volatile!
Download radiology exam related resources here:
This includes :
List of DNB / MD / DMRD practical exam cases.
Subjectwise Spotter presentations and Quizes.
DNB radiodiagnosis log book
Viva material
Systemwise Oral Recalls
Intervention Radiology instruments
Lots more!
Radiology Exam: Practical
Read and revise physics as it is volatile!
Go through all the physics instruments in your department. If not available google about basic radiology types of equipment like the grid, cassettes and how they look.
Go through a list of commonly asked spotters, cases and practical questions in DNB exams here :
Radiology Practical Exams Questions compilation for MD/DNB/DMRD !
Planning of a radiology department is often asked. Here is a presentation covering that by Dr.N.Manupratap
Go through the spotters' collection in your department.
Read the latest ACR Contrast Manual: ACR contrast Manual. You can quote this for contrast related questions that the examiners ask you.
Do read about the proper use of TLD.
Good books for practical exams
Another good book for commonly asked practical questions is Known Unknowns Of Everyday Radiology Practice.
For spotters you can go through the following :

RadioGyan radiology Telegram Channel, Telegram Group and WhatsApp groups
Telegram: Dr. Sanjay P sir's radiology residents group (More than 4000 residents have joined). You can contact him on Telegram. His id is @Sanjaypyadav
Dr.Raj Ganeshan's WhatsApp group.
RadCases: Great book for radiology cases.
Attend conferences which emulate the practical exam pattern like RARE.

Here are a few suggestions from someone who has recently cleared DNB practicals in the first attempt:

Long Case
Spotters
General Tips

See as many spotters as possible.
Hardly less than 1 min will be available for spotters.
For DNB you will be provided with a full set of CT & MRI images instead of f single image. So residents should be able to diagnose the condition in a limited time. Most of the spotter ppts contain only single images. There lies the importance of seeing a full set of images while practicing.
Be confident & go to the exam with a fresh mind. All the best.

Viva

Try memorizing Chapman & Nakielny's Aids to Radiological Differential Diagnosis as much as possible especially the differentials for chest and bone cases.
Use mnemonics but do not blurt them in front of examiners as that can be very embarrassing. For eg. the mnemonic for vertebra plana is FETISH, you DON'T want to say that in front of your examiner. That is a sure-shot way to flunk in the exams!
Try presenting as many cases to the department faculty and amongst yourself. Present cases as you would do in the exam.
For instruments, viva and interventional radiology go through the following YouTube playlist:
Here is a great video covering common practical questions:
Revise theory related to radiation protection well. It is commonly asked in exams.
On the day of the practical radiology exam : 

Get proper sleep the previous night.
Reach at least half an hour early to the examination center.
Carry all essentials to the center including hall ticket and a copy of your thesis. 
Read and revise your thesis well. You will be asked questions on that.
During spotters write COMPLETE answers. For eg. "Sessile osteochondroma involving the distal end of the radius." rather than just sessile osteochondroma.
Follow instructions given at the examination center. Do not get in the bad books of the examiners.
Respect the examiner's opinion and try not to argue with them. 
Handle films carefully. Examiners have collected cases over their entire career and hence they value them a lot which is obvious. They would not like you handling films in a shabby manner.  You can use this pointer to point findings in the films: Extendable Fescue Ball Pen with LED Flashlight and Laser Pointer.
Most important: Do not cheat! 
Your colleague is as clueless as you about that case as you are!
Best of luck and hopefully all of you do well in the exam!
Also, check out this guide for the radiology exam by Dr. Yashwanth:
More Radiology resources
Best of luck with your exams!
Let us know your exam related tips and tricks in the comments section! Feedback and suggestions can be posted here.