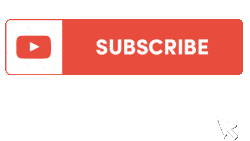 Imaging of Endometriosis (Case-based approach) | Radiology Board Review Case
Pathophysiology of endometriosis
Functional endometrial glands OUTSIDE the uterus.
Reproductive age group.
Chronic pain and infertility.
Types

Superficial
Ovarian
Deep pelvic endometriosis
Ultrasound features of endometriosis
Homogeneous, hypoechoic focal lesion.
Can be unilocular or multilocular
Low-level internal echoes.
Echogenic wall foci – Best single predictor.
No vascularity.
How to differentiate hemorrhagic cyst from endometriosis?
Features of hemorrhagic cyst:
Acute history
Evolve into more complex appearing cysts.
Fibrin strands are thinner than septa seen in endometriomas
Absent echogenic wall foci
Resolves in 4-6 weeks.
MR imaging of endometriosis
Include T1 fat-saturated sequence.
T2 shading: Cyst that is hyperintense on a T1-weighted image becomes hypointense on a T2-weighted image.
Reflects the chronic nature of an endometrioma and helps differentiate it from other blood-containing lesions.
Deep pelvic endometriosis
Differentials: Hemorrhagic cyst, dermoid cyst, mucinous carcinoma.
Watch the video for detailed PACS based case images.
MRI imaging pearls for Endometriosis
Include T1 fat-sat sequence in MRI female pelvis.
Multiple T1 hyperintense ovarian lesions = Endometriomas.
Low Signal Intensity of Adnexal Masses on STIR MR Images Is Not Specific for Mature Cystic Teratoma and Does Not Exclude Endometrioma
Benign Endometriomas Show Restricted Diffusion.
Hematosalpinx Should Be Considered Specific for Pelvic Endometriosis
Obstruction of Antegrade Menstrual Flow Increases the Risk for Endometriosis.
Endometriomas Can Transform into Clear Cell or Endometrioid Epithelial Ovarian Carcinomas -Development of enhancing mural nodules.
Solid Fibrotic Masses of Endometriosis Are Common and Easily Overlooked -Uterosacral Ligaments, rectovaginal pouch, bladder
Solid Invasive Endometriosis of the Posterior Uterus Can Mimic Posterior Segmental Adenomyosis.
Decidualized Endometriosis May Mimic Ovarian Malignancy in Pregnant Women – Vascular mural nodules
Reference and further reading
To attend live, join our Telegram group to get regular updates for these webinars:
More Radiology videos:
Related Posts ↓
📧 Radiology Newsletter↓
Get Updates and Exclusive Radiology Content
About the Author
---
Dr. Amar Udare, MD, DNB

Dr. Amar Udare is a board-certified radiologist. He is currently working as a fellow radiologist at McMaster University, Canada. He has a passion for teaching (#FOAMrad and #FOAMed) and has been a semi-finalist for the 2018 and 2020 Aunt-Minnie Most effective Radiology Educator Awards. He has authored multiple peer-reviewed publications which can be accessed on
PubMed
and
Google Scholar
.