Radiology conferences and CME meetings are essential for residents and radiologists to brush up their knowledge. For residents they not only do they help them appear their radiology exam/boards, but also are a great place to interact with senior radiologists and network for future opportunities.  Once we are done with residency we get caught up in the daily routine. It is a vicious cycle and especially holds true while working in private diagnostic centers. Hence radiology conferences and CME meetings are a welcome change. There are additional perks for making new friends and exploring new places. A few years ago it was difficult for residents and most radiologists to attend overseas conferences but trends are changing and a lot of International delegates are now attending the ECR (European Congress of Radiology), RSNA (Radiology Society of North America), ARRS (American Roentgen Ray Society) and other international radiology conferences. International delegates often face a lot of problems as it is a new place, new culture and we are have limited time for adaptation! There are a lot of questions about the place and the conference. This is an attempt to simplify this process so that it is an even more memorable experience for all!
Introduction
To attend or not to attend, that is the (first) question!
Before you decide on attending any conference you need to ask a few questions to yourself:
WHY do you intend to attend the radiology conference?
This is essential because it involves a lot of preparation and is definitely not cheap. Primary reason should always be academic, but you should also find time to explore nearby places. The other way round is also fine but not ideal.
Do you intend to your research at the meeting? If yes then what do you wish to present – a scientific paper, educational exhibit?
If yes, then you need to start preparing for these and plan your travel accordingly. If no, then the preparation is limited, but I would suggest that if you are attending the conference in person, you should present.
How does one start preparing for an international conference?
For international conferences, one needs to start preparing as early as possible. Conference registration and presentations,  flight bookings, conference charges, and accommodations are all cheap if you book well in advance. Talk to your seniors who have been to the conference, they will always have some useful tips for you!

Conference registration and presentations:
Registration: 
Register for the conference as soon as possible as ALL conferences have early bird discounts.

Students should register for all radiology organizations in the first year itself as they offer free membership with loads of perks for attending conferences.

Go through the conference page in detail as there are often discounts for presenters, students, and young researchers. These are subject to change and details are available at individual pages. Here are few that I am aware of :

Most conferences have reduced registration charges for residents and fellows. "Resident" is a loose term and even senior residents can try opting for this if you can procure a letter from the head of your department.

RSNA has very low registration charges for radiology residents AND fellows. For 2018, the registration charges were 27 USD or approx 1900 INR which is very affordable. Most of the national conferences are costlier than this!
RSNA also has a

travel grant

for International radiologists from select

countries

.

ECR

has

Invest in Youth program

for young researchers where they not only sponsor the registration but also provide lavish accommodation in Vienna.

Korean College of Radiology provides fixed monetary remuneration for presenting at the conference.
A lot of radiology departments provide grants to residents and fellows for presentations at radiology conferences.
Some national organizations in India like the IRIA and Tata trust also provide grants for international radiology conferences.
Presentations:
Check the different presentation opportunities that the conference/meeting offers. A few common formats include educational exhibits and scientific presentations.  

Educational exhibit/ scientific poster:
RSNA describes an educational exhibit as follows:
Education exhibits should be designed to teach or review topics related to medical imaging. They may be presented as hard copy or digital posters.
Another great Radiographics article elaborates on what should be contents of an ideal education exhibit:
Education exhibits should be designed to review known facts, perhaps providing a synthesis of such facts, relating them in new ways, or extracting common threads from diverse data. There is no burden of proof. Education exhibits will most often be of general interest to those in practice or those at some stage of their education in matters radiologic in the widest sense. They should aim at being memorable, at potentially influencing clinical behavior, and at being as simple and direct as the subject allows.
To put in simpler terms educational exhibits elaborate entities that we come across in routine radiology practice. Here are a few useful resources and examples: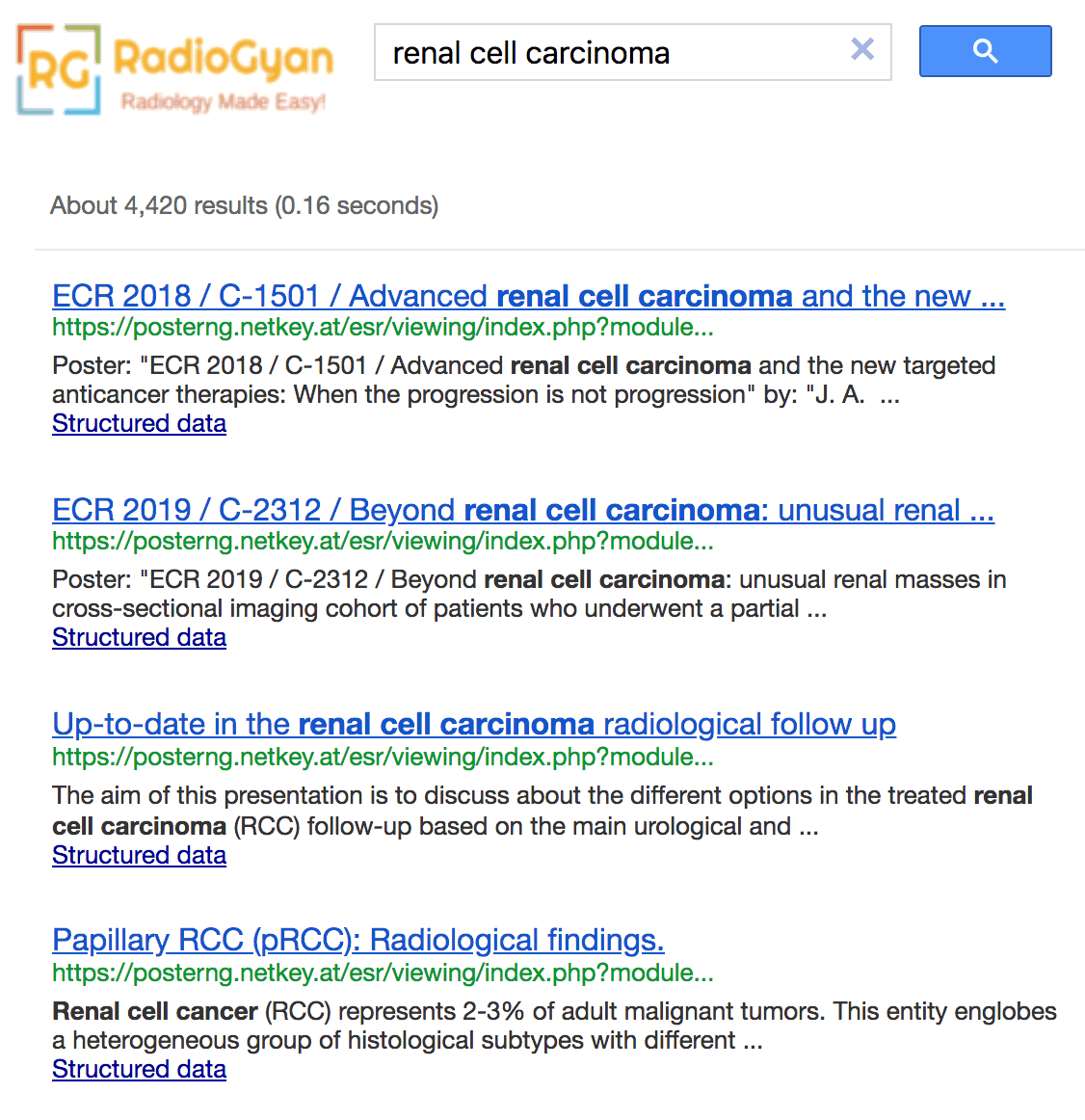 Scientific Paper Presentation / paper: 
RSNA describes scientific presentation as:
 Hypothesis-driven research that may be submitted as a paper to be presented orally or as a digital poster.
Scientific posters should qualify as the type of material that otherwise might be submitted to a scientific session. They should present hypothesis-driven or translational research and be organized in such a way as to prove or refute a hypothesis on the basis of data that are appropriately reported and analyzed. Although of general interest, a poster might well appeal most to another investigator working in the same context." – RadioGraphics
Scientific posters and posters are presentations of a research study backed by data. Have a look at this sample scientific poster by ECR.
Educational Exhibit:Radiographics:: Scientific Posters: Radiology
Tips for preparing educational exhibits and scientific papers:
Best presentations and scientific posters are awarded at conferences. Following awards were available at the recent RSNA:
Magna Cum Laude

Cum Laude

Certificate of Merit

Quality Improvement Reports Award

Trainee Research Prize – Fellow

Trainee Research Prize – Resident

Trainee Research Prize – Medical Student

Student Travel Stipend Award

Identified for RadioGraphics
You need to write an abstract while submitting educational exhibits and scientific papers. The Society of International Radiology shared a few good tips for writing a good abstract. Here is an excerpt:
How to Write a Good Abstract
Title

: Use a short, specific title indicating the nature of the investigation. Avoid use of abbreviations in the title.

Abstract body

: Standard abbreviations may be used in the abstract body without definition (e.g., PTA). Nonstandard abbreviations must be placed in parentheses after the first use of the word(s) in the abstract; such abbreviations should be kept to a minimum. Use generic drug names.

To ensure blinded peer-review, no direct references to the author(s) or institution(s) of origin should be made anywhere in the title, body, tables or figures.
Misspellings, poor grammar, and typographical errors can jeopardize chances of acceptance. 
Follow the rules

: Abstracts are graded in a blinded fashion. Identify and state your Purpose, Materials and Methods, Results and Conclusions. The purpose should define your question and its relevance; the methods describe your approach to answering the question; the results are your data; the conclusion must be related to and justified by the preceding three sections. 

Respect the character limit for the body of the abstract. 
Be brief and clear

: 

Define relevance

: Is this material appropriate for the Meeting? If it is not immediately evident from your abstract, reword it to make its relevance clear. Use a sentence or two of background in the Purpose section to help the reader understand why your work is important.

Disclose

: The strength of an abstract is increased when its weaknesses are disclosed by the authors. Avoid submitting multiple abstracts covering similar items, especially from a single database. Describe limitations, explain discrepancies and report all major complications. Any potential conflicts of interest and compliance with your institutional review board's (IRB) regulations should be disclosed.

Avoid hyperbole

:

Abstracts lose points for exaggerating or overstating conclusions.
Radiology is all about images! So make sure that you collect the BEST cases from your department and edit them to perfection. I am cannot call myself an expert at this but here are few tips from a great Radiographics review article:
Primarily, the panelists judge exhibits on scientific accuracy and educational quality. Specifically, they assess exhibits according to five criteria: scientific merit, clarity of focus, pictorial quality, teaching value, and general interest. The review includes determining whether the exhibit has a message as opposed to being simply a collection of images or pictures, whether the exhibit expounds an accepted point of view, and whether the statistical analysis is accurate and appropriate. 
Make sure you read the conference page thoroughly as there are often different types of presentations for each of the conferences apart from educational exhibits and scientific papers.
Resources to make great posters for conferences:
How (and how not to) make a good medical research poster!
Do these presentations amount to publication?
Technically no, as these are not indexed in databases like the Medline/Pubmed. But you can always submit the research paper in journals for publications after you present them at the conference. Every conference has different rules so check before submitting your abstract whether the conference allows publication of research from the posters after the conference. In either case, a presentation at an international conference does add to your CV.

Flight tickets and Visa:
Now that we are done with the not-so-interesting part of the conference (for a few at least!), you can start preparing for the rest.
Check the Visa requirements for your destination and apply ASAP as the wait times can be long.
Flight tickets prices are always a mystery. If you book late they will be costly for sure but if you book too early they can be costly as well. So what is the best time to book an international ticket? Here is what data from a study done by CheapAir.com suggests: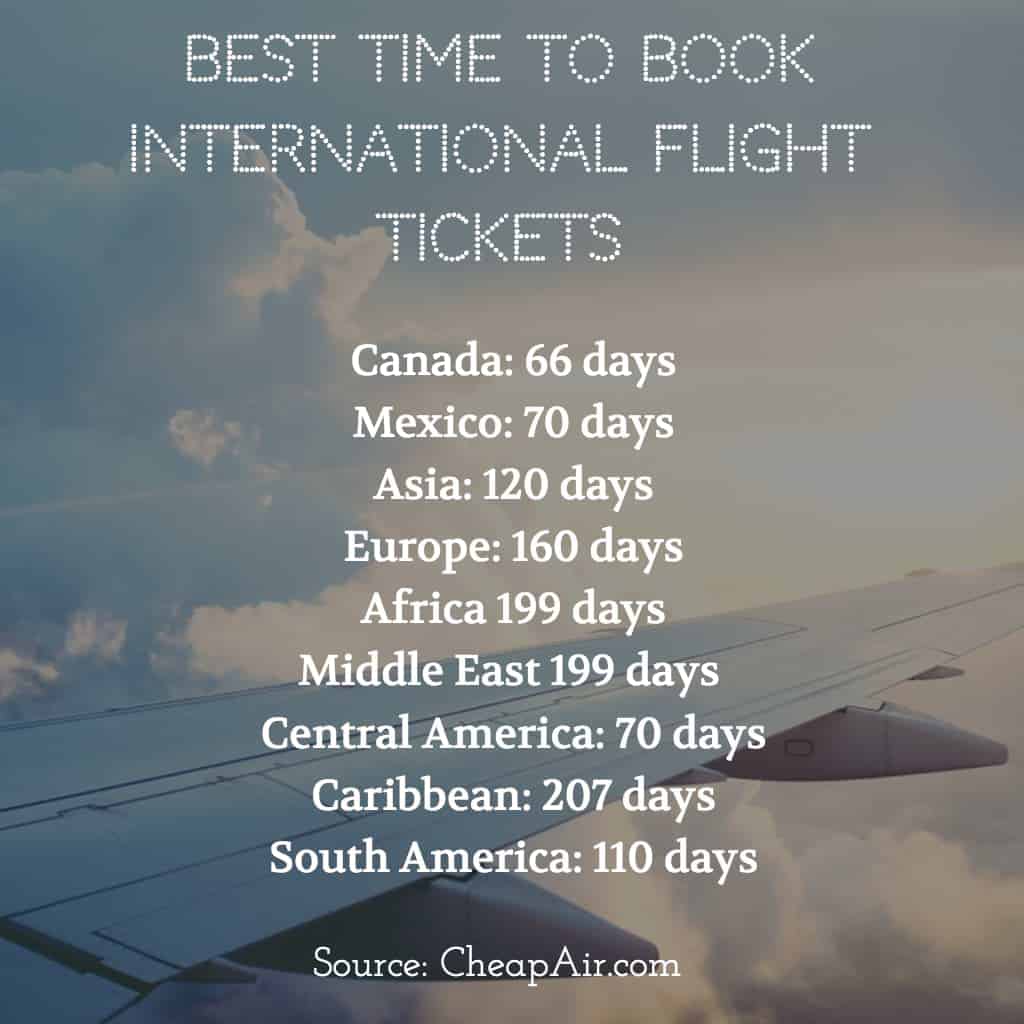 This data is based on American studies but you can extrapolate some of it for other places. Either way, booking early does help for sure. So don't wait for those last minute elusive deals! Easier said than done!

You can use the

Hopper app

to track airfares for your flights. 

Make sure you use it only for tracking and DO NOT buy tickets from the app directly as they are costly.

If you are a radiology resident, use

StudentUniverse.com

to book flight tickets. You need to submit a valid ID proof to sign up. They are similar to other aggregate websites like

SkyScanner

and

Kayak

but have additional discounts for students. If you sign up using this link, you get an additional 20$ off on your first flight booking!

For others, you can check prices using above airfare price aggregators.

Check your current debit/credit card details for free lounge access at airports you are traveling to. 
Accommodation: Hotels vs Hostels vs Airbnb
Airbnb

is the cheapest and most convenient option. Check user reviews in detail before booking the place. SuperHosts should be preferred.

You can ask the host details about the place before you make a booking. 

Make sure that your Airbnb is close to your conference center. Airbnb does not provide the exact address of the place so it can be difficult.

Here is the solution:
Airbnb provides an approximate location for the home as shown below: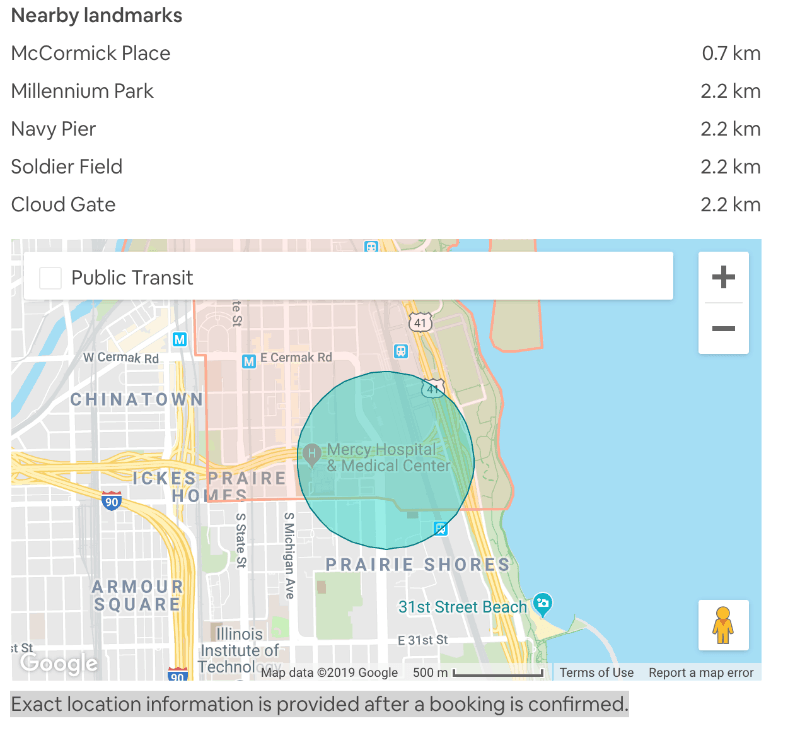 You can use the "Nearby landmarks" to get an approximate idea. But if you want an even closer search location to zoom into the map and try to locate a street close to the home with a unique name  For eg:
Head over to Google maps and key in that street name with the city name (E 24 Pl Chicago in the above example) and the location of the conference. You will now have a near perfect estimate of the distance between the Airbnb home and your conference location.  You can alternatively ask the host but you may not get a prompt reply, especially with the time difference.
Sign up using

this

link and get an additional Rs. 2200 on your next booking at Airbnb.

The other advantage is that Airbnb allows you to cancel your reservation for free up to 48 hrs in most cases. So you can book it right away and then cancel if you change your mind.
Hostels are a good alternative to Airbnb, especially if you are traveling alone. You will share the space with other travelers and it is a good way to make some new friends.

Hotels are always an option, but they are often costly. Most of the time you only need a place to rest in the night so either an Airbnb or Hostel should be fine. In fact, these provide better facilities like a common kitchen space, local guides, free breakfast and a friendly atmosphere as compared to the hostile environment of a Hotel!

If you wish to save some more money, sign up with Airbnb with the link, then

GivingAssistant

(extra 5$) and book from Airbnb from there (Additional 5% cashback).
Foreign exchange and currency:
Make sure you carry enough international currency for the entire trip PLUS some extra amount for an unexpected emergency.

Options include cash and travel cards. Carry a small amount of cash (approx 20%) and rest in the form of travel cards. Most places accept cards including small food stalls and private cabs.

NEVER exchange currency at the Airport. The prices are exorbitant.

Often your current credit card can offer you a zero international transaction charge, so check with your local bank. Also, confirm all the international charges with your bank and intimate about your travel to avoid your card being blocked. 
Packing:
International flights usually allow two check-in bags, one carry on bag and one personal item. Local cheap flight services often only allow one carry-on bag and a personal item. Confirm the baggage allowance while you book your ticket. Costs for additional check-in luggage can be more than the flight tickets. So if you have extra luggage book it beforehand!

If you intend to travel a lot, avoid heavy check-in-bags. I prefer a carry on bag and a personal item (laptop bag).

Most flight services are only concerned about the size of the carry-on bag. So make sure that you carry a small carry-on bag to avoid extra charges.

"Personal item" also includes a laptop bag. No-one checks what are you carrying in your personal item so you can use it for some extra storage.

Get a waist pouch like this. It is a good place to store important documents, earphones, chargers and other small items. Plus no-one considers this as an extra bag, so more storage space.

With check-in bags, you need to take care of the weight than the size. Most flights have a 23kg limit.  

Prefer a bag with a TSA approved lock and international warranty so that you are covered while traveling.  

Travel light! Mix and match your clothes so that you save valuable space!

Make sure you check the weather and pack your clothes accordingly.

Here are a few packing tips to get the multitude of things that you intend to carry in that small bag of yours:
So far I have been using these without any issues:
Tips for attending the conference:
All conferences will provide a detailed schedule of the program. Most International conferences are multidisciplinary and there will be synchronous lectures at the same time in different halls.

You need to plan what lectures you wish to attend WITH the conference map/overview showing the lecture halls, otherwise, you will waste time jumping from one hall to the other. This is especially true for RSNA as halls can be located far apart and you will end up walking from one hall to the next one only to find that the lecture is already over.

Most of the conferences have dedicated apps which will help you plan your schedule for the day.

Check if there is a "virtual meeting" option available for the conference. Virtual meeting provides access to selected video lectures after the conference for a stipulated time. You can skip attending lectures in person as you can attend the webinar later at your convenience. ECR so far has been providing free access to the conference videos. 
Decide what kind of lectures suit you. For residents and most radiologists, the "Educational" sections are most beneficial as they cover aspects of routine radiology practice. "Scientific" sessions are useful for a specific audience who are involved in that particular niche.
Case-based or interactive sessions are the most value for your time as they tend to keep you engaged. They also tend to have higher retention.
Use note taking apps such as Evernote (my preferred app) and Google Keep to note down salient points from lectures.

Look out for FREE lunch symposia/lectures. RSNA has a residents and fellows lounge. It is a great place to meet other radiology residents.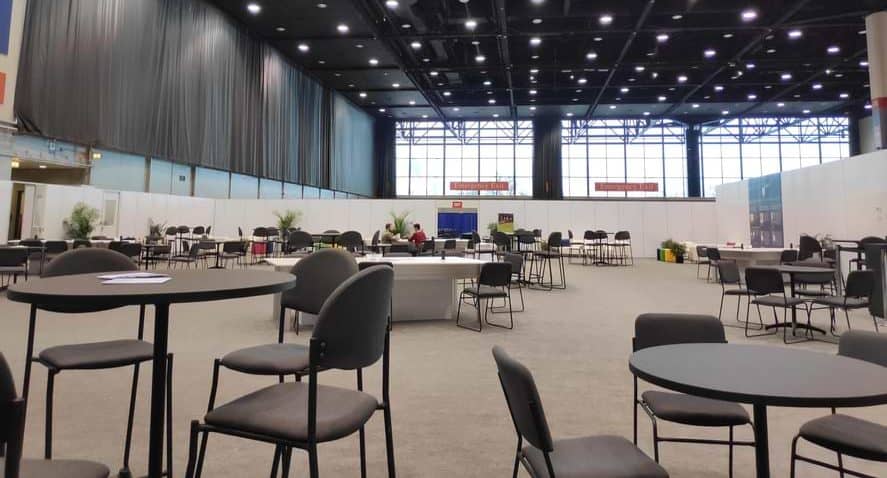 Exploring!
Chicago – Home to the RSNA
Vienna – European Congress of Radiology
International Radiology conferences, for that matter all medical conferences are held in major cities. So make sure you take out enough time to explore the city, culture, and places around! Here are a few tips that I found useful:
Most conferences are held from Monday to Friday, so plan your travel from Friday to Sunday so that you get those extra days for travel.

Do a thorough search of places around the conference location which you can visit. Google/YouTube are your best friends! For example, if you have one day available after or before the RSNA, you can search: "One-day Iternary Chicago".

Read about transportation facilities in the city. Most places have a good local transport system like Metro/Subways/buses, but some do not (for eg, Florida does not have local transportation). In such cases your options are

If you have an international drivers license you can hire a vehicle at the airport itself. This is the cheapest option as you will end up spending a lot more on cab services. It also gives you the convenience of exploring places farther away from the conference.

Make sure that you explore the local cuisine. Most of the hostels have a common kitchen so you can get ready-to-heat food products to save some money.

If you plan to visit local tourist attractions make sure you search for the relevant audio podcast. In my experience, visiting a place without knowing much about it is very boring. You can download this free walking tour app on (

iTunes

) or (

Android

). It is a handy companion, especially for solo travelers. Check out this

sample audio guide by FreeToursByFoot
FreeToursByFoot

and

FreeTours

offer pay-as-you-like tours in major cities. These are great because the guides are locals and you get to have great insight into the culture and not-so-popular aspects of these places as well.
https://www.youtube.com/watch?v=s7atAt5X_WQ
Free Tours By Foot – Chicago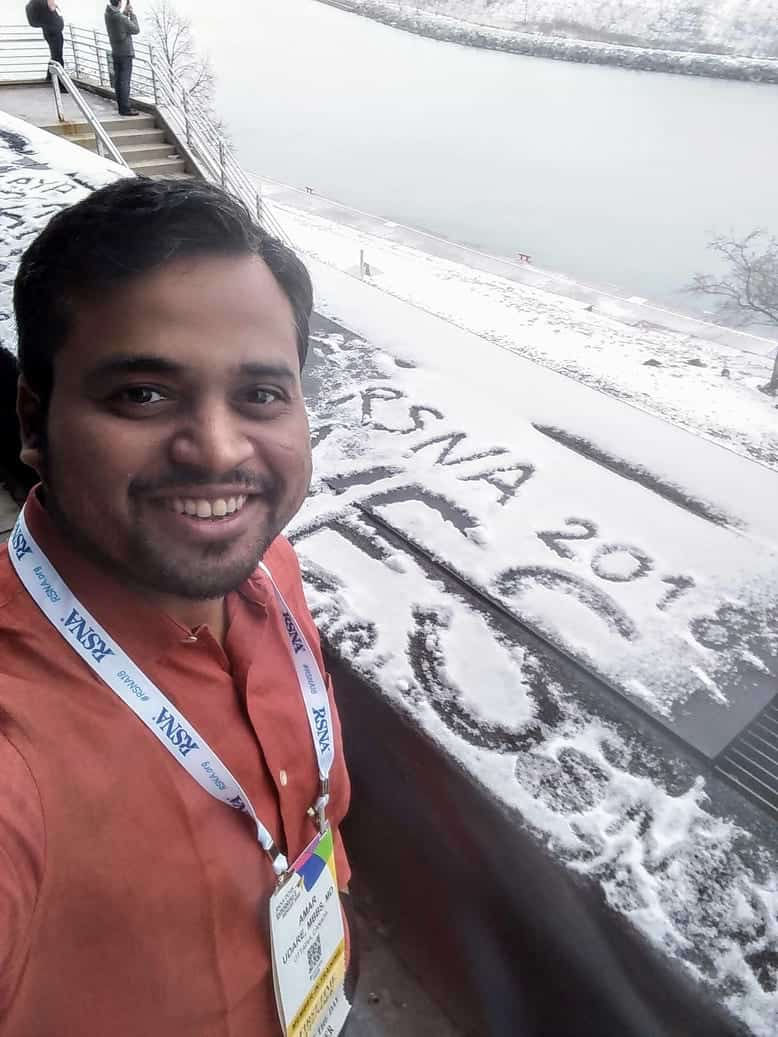 I have tried to cover a few tips that have helped me. We are planning to write similar guides for individual international radiology conferences like the RSNA and ECR as well.  This article is by no means exhaustive. I am sure a lot of you have been attending a lot more conferences. What are your top three tips for residents preparing to attend International conferences? Do let me know in the comments section!
Related content: