DICOM Case Images
Click on the square tile icon in the top left corner for more images. Radiographs and CT images are available.
Representative Case Images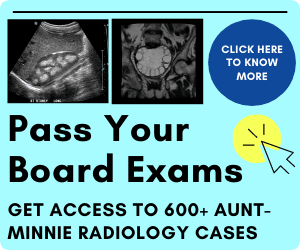 Final Diagnosis
Comminuted intra-articular fracture of the lateral tibial plateau with mild depression. There is an extension of the fracture into the intercondylar
notch with avulsion of the lateral tibial spine. There are a few tiny intra-articular loose bony fragments.
What Schatzker type would you classify this into? Answer and further reading:
Recommended books for MSK Radiology :
More radiology cases:
Related Posts ↓
📧 Radiology Newsletter↓
Get Updates and Exclusive Radiology Content
About the Author
---
Dr. Amar Udare, MD, DNB

Dr. Amar Udare is a board-certified radiologist. He is currently working as a fellow radiologist at McMaster University, Canada. He has a passion for teaching (#FOAMrad and #FOAMed) and has been a semi-finalist for the 2018 and 2020 Aunt-Minnie Most effective Radiology Educator Awards. He has authored multiple peer-reviewed publications which can be accessed on
PubMed
and
Google Scholar
.