What is an atypical femoral fracture ?
Also known as Bisphosphonate-related proximal femoral fractures.
Type of insufficiency fracture.
Usually in patients on long term bisphosphonates (>3-5 years).
Can be bilateral in up to 60% of cases, always screen the opposite femur.
Changes first occur on the lateral femoral cortex.
Subtrochanteric , transverse orientation, lack of comminution cortical beak; occur with low velocity trauma.
Associated with poor healing.
What are the diagnostic criteria for an atypical femoral fracture (AFF)?
According to the American Society for Bone and Mineral Research Taskforce, 4 of the 5 major criteria are necessary for the diagnosis of AFF.[1]
| | |
| --- | --- |
| Major Criteria (4 out of 5 necessary) | Minor Criteria (not necessary for diagnosis) |
| Minima trauma | Increased cortical thickness of the femoral diaphysis |
| Fracture originating at the lateral cortex and being substantially transverse | Bilaterality |
| Complete fractures extending through both cortices | Delayed fracture healing. |
| Localized periosteal or endosteal cortical thickening | A prodrome of thigh or groin pain. |
| Minimal comminution at most | |
Major and Minor criteria for Atypical Femoral Fractures (AFF)
What is the management for atypical femoral fractures?
Conservative management: It is reasonable to discontinue bisphosphonates, adequate calcium and vitamin D intake should be ensured, and teriparatide should be considered for those who appear not to heal with conservative therapy [1]. Results are poor and patient may eventually need surgical management.
Surgical management:
Femoral subtrochanteric and shaft fractures are usually treated with intramedullary (IM) nailing or plating
Detailed discussion with video: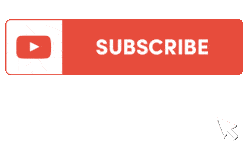 References:
Recommended books for MSK radiology :
More radiology cases:
Related Posts ↓
📧 Radiology Newsletter↓
Get Updates and Exclusive Radiology Content
About the Author
---
Dr. Amar Udare, MD, DNB

Dr. Amar Udare is a board-certified radiologist. He is currently working as a fellow radiologist at McMaster University, Canada. He has a passion for teaching (#FOAMrad and #FOAMed) and has been a semi-finalist for the 2018 and 2020 Aunt-Minnie Most effective Radiology Educator Awards. He has authored multiple peer-reviewed publications which can be accessed on
PubMed
and
Google Scholar
.