Last Updated on
Pulmonary embolism diagnosis :
I had posted this case for discussion in our radiology group and most of the radiology residents were able to pick up finding. But is there more than meets the (radiologist's) eye? Read on to find out. You can skip the detailed explanation and jump to the conclusion but I would suggest you read on. No harm in revising!
Introduction
Pulmonary embolism is a potentially life-threatening condition and is the third most cardiovascular condition causing death, following myocardial infarction and stroke. Clinical symptoms and risk factors for pulmonary embolism are discussed in detail elsewhere, we shall discuss the imaging features.

Radiographs:
Not reliable for pulmonary embolism diagnosis, owing to poor sensitivity and specificity.

Help to rule out other causes of chest pain like pneumothorax and pneumonia.

Important from an academic reason as few examiners still like to ask named signs of pulmonary embolism (WHY!). I have mentioned a few mnemonics for remembering these.  

Hampton

hump

: peripheral

wedge-shaped

opacity corresponding to infarct

Fleischner sign: Prominent pulmonary artery (

FLUSHED

pulmonary artery).

Wester

mark

sign: Regional oligaemia  (reduced

marks

).

Pa

lla sign: Enlarged right descending pulmonary artery (

PA

prominent).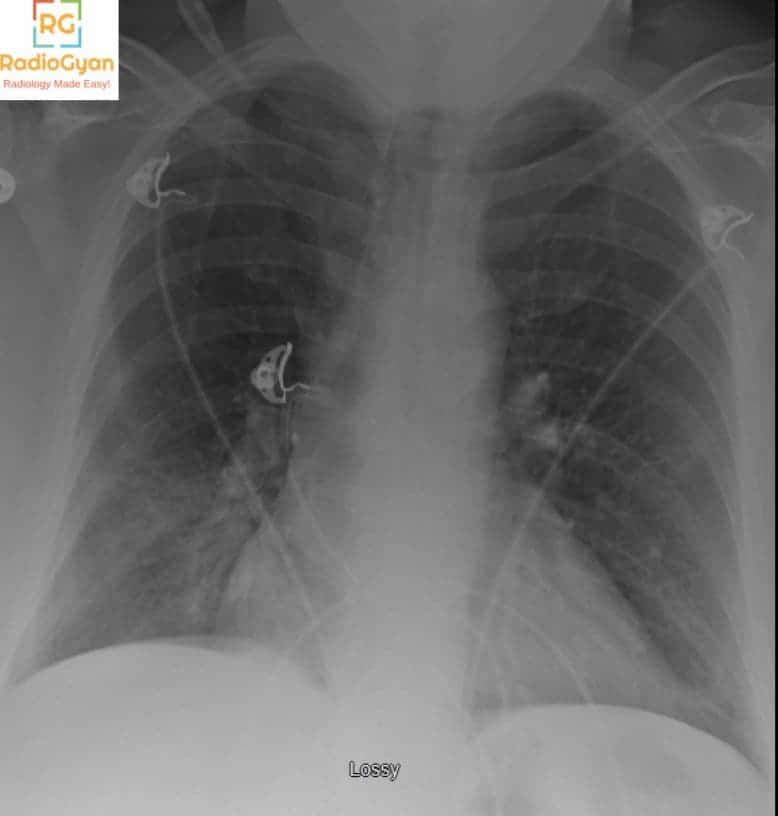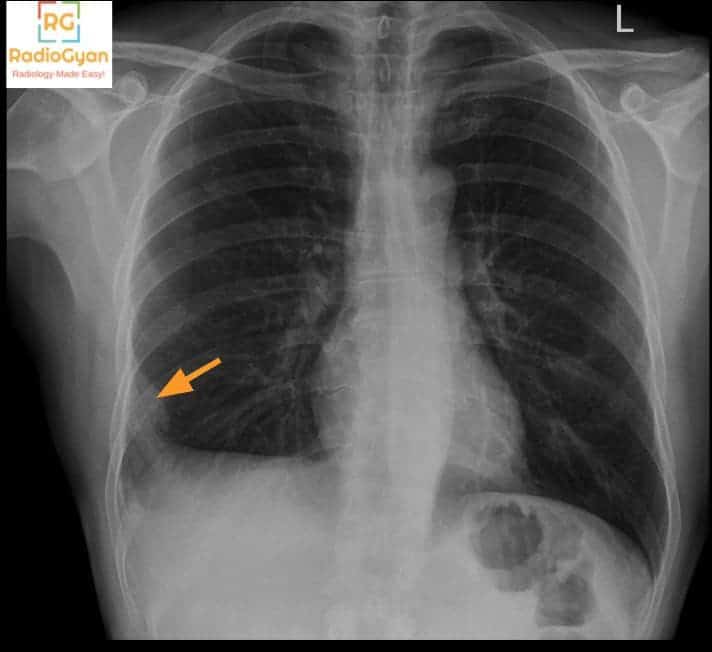 Conventional Pulmonary Angiography:
Highly sensitive and specific.

Not feasible in all patients.

Reserved in patients where endovascular treatment is planned.
MRA:
Nuclear Medicine: Ventilation-perfusion scanning
CT pulmonary angiography:
Has replaced conventional pulmonary angiography as the reference standard for pulmonary embolism diagnosis because of its ease of performing and high sensitivity and specificity.

Additional screening for lower limb DVT can be performed as well.

Offers alternative diagnosis when pulmonary embolism is absent.

CT pulmonary angiography protocol:

Multidetector CT

is preferred (at least 16 slices)

Caudal-cranial direction:

Most emboli are located in the lower lobes and, if the patient breathes during image acquisition, there is more excursion of the lower lobes compared with the upper lobes.

IV access

: 18- or 20-gauge catheter is preferred.

Pulmonary embolism-specific window:

Window width, 700; window level, 100 

Detailed protocols can be accessed in this

AJR article

and

here

.

Diagnosis is straightforward in most cases.

Criteria for pulmonary embolism diagnosis:

Acute Pulmonary Embolism

Arterial lumen occlusion with failure to enhance with/without dilatation of the artery.

MIP images are good for diagnosis and documentation, especially coronal views (refer image below).

Partial filling defects:

"polo mint" sign:

transverse view

"railway track" sign:

longitudinal view.

Lung parenchyma findings

Peripheral wedge-shaped hyperdense areas and linear bands.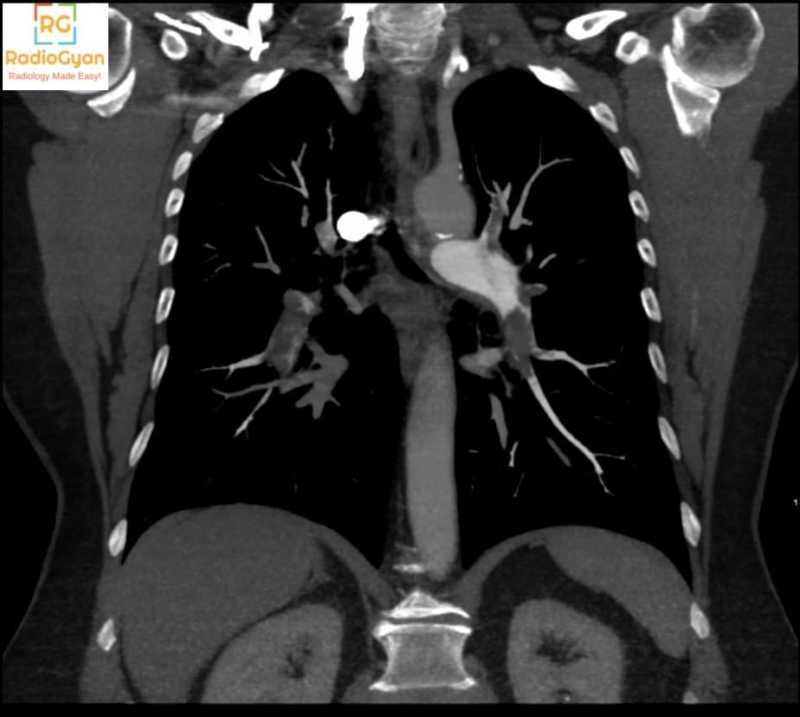 Signs of right heart failure (more than what meets the eye!)

Patients are at risk for circulatory collapse and subsequent infarction can be life-threatening

, hence prompt and early detection of acute right ventricular failure allows the implementation of the most appropriate therapeutic strategy

There are more advanced findings on Cardiac CT however, the following are the most practical for routine radiology reporting.

Findings that point to right ventricular strain include:

Right ventricular dilatation : RV: LV ratio >=1 – Most reliable finding and should be included in all CT PA reports.

Obstruction of ≥ 30% of the pulmonary vascular bed.

Controversial and nonspecific findings:

Reflux of contrast into hepatic veins or IVC

Flattening or paradoxically convexity of the interventricular septum toward the left ventricle

Pulmonary artery diameter more than 30mm.

An abrupt increase in the diameter of the azygos vein and SVC.
Have a look at the first image once again now. The RV: LV ratio is more than one and there is flattening of the interventricular septum suggestive of right ventricular strain indicating a poor prognosis. More than what meets the eye! 
Chronic Pulmonary Embolism

C

omplete occlusion of a vessel that is

smaller in caliber

than adjacent patent vessels

A peripheral, crescent-shaped intraluminal defect that forms

obtuse angles

with the vessel wall

Thickened smaller caliber arteries due to recanalization

Secondary signs

Extensive collateral vessels

Mosaic perfusion pattern

Calcification within eccentric vessel thickening

Ancillary findings:

Pulmonary arterial hypertension: PAD diameter > 33mm or more than the adjacent ascending aorta.

Pericardial effusion.
Flowchart for evaluation of Pulmonary embolism – Courtesy http://www.imagingpathways.health.wa.gov.au/
Pulmonary embolism differential diagnosis and mimics that can be diagnosed on CT:
Pericarditis,

Acute myocardial infarction,

Aortic dissection.

Esophagitis

Esophageal rupture m

Pneumonia

Lung cancer

Pleural disease

Chest wall abnormalities such as rib fractures and metastatic deposits.
Evaluation of deep venous thrombosis:
In the acute setting

pulmonary artery embolism determines the cardiopulmonary status and mortality,

however, the major risk of death is from recurrent PE.

Hence evaluating abdominal and lower limb veins is essential for prognosticating patients with pulmonary embolism.

Clot burden can be assessed by CT venography of the lower limbs in the same sitting or using US Doppler.
Pulmonary embolism treatment
Depends on the hemodynamic condition of the patient.
Treatment options include:

Anticoagulation therapy
IVC filters
Thrombolytic therapy
Embolectomy
Reporting template for CT pulmonary angiography from RadReport:
Intravenous contrast (agent and volume): [      ]
Clinical information
[      ]
Comparison
[None. ]
Findings
Diagnostic quality: [Adequate | Suboptimal | Nondiagnostic]
Pulmonary embolism: [None. ]
Right heart strain: [None. ]
Pulmonary arteries: [Normal in caliber. ]
Lung parenchyma: [Normal. ]
Pleural effusion: [None. ]
Central airways: [Normal. ]
Adenopathy: [None. ]
Heart and great vessels: [Normal. ]
Upper abdomen: [Normal. ]
Bones: [Normal. ]
Impression
[No acute or chronic pulmonary embolism. ]
Conclusion:
Pulmonary embolism diagnosis on CT pulmonary angiography is quite straightforward. Radiologists should also report additional findings that help prognosis, including the presence of right heart strain. It is essential to be a CLINICAL radiologist ourselves than writing "Clinical correlation is suggested". 

Companion radiology case quiz:
What is your diagnosis in this patient presenting with acute chest pain and breathlessness? You can answer in the comments or in the radiology group
More resources for thoracic imaging:
References and further reading:
Edited by Dr. Iranna M Hittalamani