The pandemic is far from over. On one hand, we have started understanding it better while on the other hand there are newer complications such as vasculopathy and mucormycosis (black fungus). In this video, we provide an update to the imaging features of coronavirus (COVID-19) that radiologists should be aware of. You can jump to the desired section of the video by using the time-stamps shared below.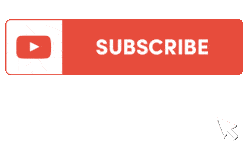 Timestamps:
0:00 Introduction
1:40 Talk starts
3:55 HRCT Manifestations and signs in COVID 19 pneumonia
10:00 Mimics and differential diagnosis for COVID-19 pneumonia
18:00 Specific Sign for COVID-19 – Angiopathy
25:25 CO-RADS scoring of coronavirus pneumonia
30:00 CT Severity Score
35:50 Follow-ups, Fibrosis, and Quantification
41:35 Axillary Lymphadenopathy post COVID-19 vaccine
42:40 Mucormycosis (Black Fungus)- Pathophysiology
46:20 Rhino-ocular-cerebral mucormycosis
54:20 Pulmonary Mucormycosis
59:20 Questions and Answers with Dr. Parang Sanghavi
Speaker: Dr. Parang Sanghavi, Consultant Radiologist at Picture this by Jankharia, Mumbai. Also, a co-author of the white paper by the Society of Chest Imaging and Intervention (SCII) titled "Role of CT Chest in Covid-19".
More Radiology Video content:
Related Posts ↓
📧 Radiology Newsletter↓
Get Updates and Exclusive Radiology Content
About the Author
---
Dr. Amar Udare, MD, DNB

Dr. Amar Udare is a board-certified radiologist. He is currently working as a fellow radiologist at McMaster University, Canada. He has a passion for teaching (#FOAMrad and #FOAMed) and has been a semi-finalist for the 2018 and 2020 Aunt-Minnie Most effective Radiology Educator Awards. He has authored multiple peer-reviewed publications which can be accessed on
PubMed
and
Google Scholar
.