Last Updated on

Click here to get your your special coupon to get FLAT 10 percent discount!
What are Revise Radiology Courses? 
These are online courses for the Anatomy and FRCR 2B modules for the FRCR Examinations.
What all courses are included? 
Online modules for:
FRCR Part 1 Anatomy Course
FRCR 2B Online Course 1
FRCR 2B Online Course 2
FRCR Written Complete Course
What is the advantage of taking these courses? 
Comparative analysis of results so that you know how you fared as compared to the others.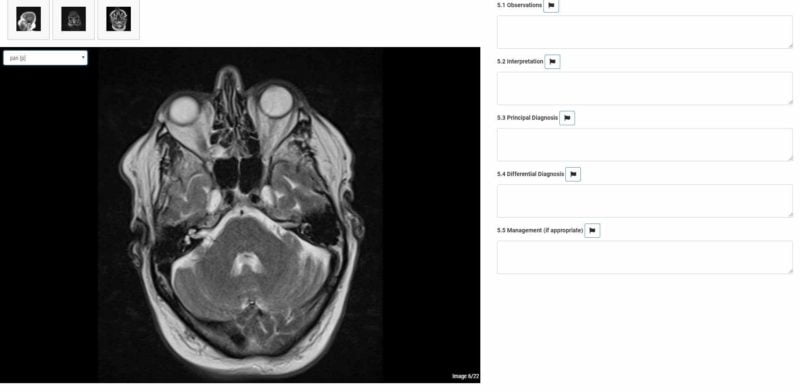 Any reviews for the courses? 
Dr. Rushikesh Naik writes:
"The RR packets in revise radiology are indeed of good quality and the difficulty level is also optimum. Solving more tricky and vaguer packets makes you an overcaller. I guess they have designed the packets so that the beginning and end packets the level is optimum and more difficult are in the mid 10's. Stick to these and maybe can repeat them once to give you good confidence. The long cases are somewhat too long here but again gives you that practice to see, think and type. In exams may be you don't get such long cases, but you still fall short of time. So do solve all the long cases in stipulated time when u practice. Thanks, Dr. Koshy for this wonderful platform. The vivas at Southwest were really a confidence booster. The examiners, each chosen one was the best. They pointed out exact flaws and gave the recommendation for correction. That helped. Thanks to Southwest FRCR team for your help. Would recommend this course for all those appearing for 2B."
Dr. Gaurav writes:
"I wish to express my gratitude and thanks to Dr.Koshy;; Mr.Collin and all most of all -the examiners in the SouthWest FRCR course. "
What kind of support is available?
Candidates can get support using email and telegram. Links will be provided in your dashboard once you register.
Is there a trial available?
There is trial FRCR anatomy module which you can use. You will get it on your dashboard once you sign up.
Is there any offer or coupon code available? 
Yes! We have an exclusive coupon code for RadioGyan users! 

Click here to get your your FLAT 10 percent discount coupon!

.
How do I use the coupon code? 
Register on the website: Sign up or login if you have already registered.
the Go to Dashboard.
Select the package you would want to subscribe to.

Select the desired package and there is a coupon code option at the bottom of the page. Insert the

coupon

. 

Click on continue and you will be directed to the payment page wit the discounted price. 

Where can I ask for support / help?
You can get in touch with them on their support page.
I am not interested in giving the FRCR how will this help me? 
This course is mainly intended for Radiologists interested in taking the FRCR course. But otherwise too the cases are general radiology cases so you will be benefited from the course.
If you have taken the course and wish to give feedback you can contact me : Contact
You can access other FRCR related resources here: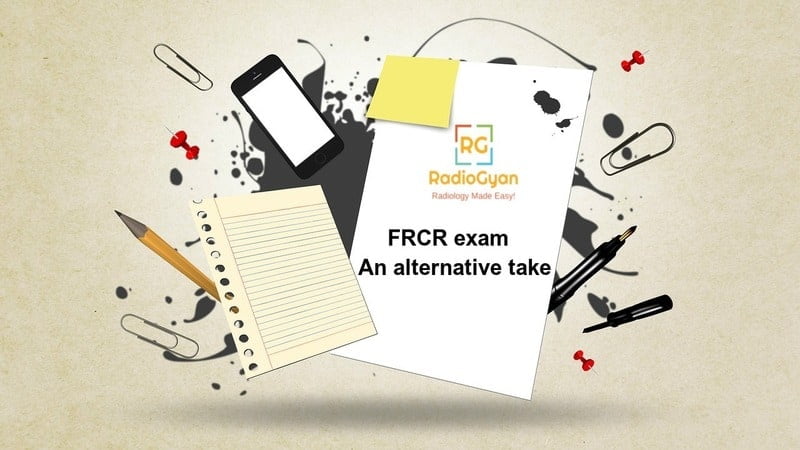 Last Updated on February 13, 2019 FRCR exam preparation – An alternative take! We already have published a couple of articles on preparation for the FRCR exam including a comprehensive guide. In this guest post, Dr. Pooja Hegde would like to share her FRCR exam preparation strategy! It is a very interesting take on the exam, definitely …
0 comments
5.00

OVERALL SCORE