Dr. Puneet Bhargava discusses success, motivation, and the importance of collaboration as a Radiologist!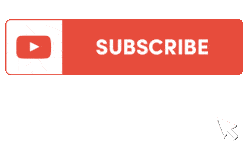 Books mentioned in this talk:
⌚️ Time Stamps
0:00 Introduction
1:50 Overview
5:43 Show Your Work
9:23 Ask Your Friends and Family THIS question
13:45 How to Make Work More Fun?
17:25 Get Things Done (GTD)
20:30 Moving Up in Career v/s The Lattice Model
22:50 Think BIG and have BHAG
30:05 Charisma in Radiology
31:50 Givers v/s Takers and Who Wins ??
37:50 MORE Book Recommendations
38:20 (Re)Defining Success
40:20 Ideas to Explore – Summary Slide
41:25 QnA
42:09 How To Deal With FOMO and Imposter Syndrome?
46:35 Top 3 Mac OS Apps
50:30 ONE Advice for Radiology Residents
54:50 (MORE) Top Book Recommendations
56:55 Learning from Failures
1:02:05 One Recent Change That Made A Difference
Summary:
The video is a talk by Dr. Puneet Bhargava, in which he provides tips for success in a career in radiology and life. He emphasizes the importance of being passionate about one's work, developing strong relationships with colleagues and mentors, seeking out opportunities for growth and learning, and maintaining a positive attitude. Bhargava also discusses the challenges and rewards of working in radiology and encourages individuals to pursue their interests and passions within the field. He concludes by encouraging individuals to take care of their physical and mental health to achieve success in their careers and personal lives.
Speaker:
Dr.Puneet Bhargava
Professor of Radiology at the University of Washington in Seattle, Washington
Editor-in-chief of Current Problems in Diagnostic Radiology.
More Radiology Video content: