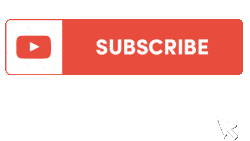 Imaging of Choledochocele and Choledochal Cyst
---
Clinical features and pathophysiology
Congenital cystic dilatations of the biliary tree.
Clinical presentation: Triad of

Abdominal pain
Jaundice
Abdominal mass.

Associated with: Biliary atresia and hepatic fibrosis. 
Complications: 3Cs of Choledochal Cyst

Calculi
Carcinoma (10-15% lifetime risk)
Cyst rupture (peritonitis), pancreatitis. 

Treatment: Surgical excision with reconstruction.
Todani Classification of Choledochal Cyst
Extrahepatic bile duct – Most common (77-87%)
Extrahepatic bile duct diverticulum.
Choledochocele.
Multiple cysts – Intra / extra. IVA – BOTH Intra and extrahepatic bile duct cysts. IVB: Only extrahepatic bile duct cysts.
Only intrahepatic bile duct dilatation (Caroli's disease).
Pathophysiology of Choledochal cyst
Anomalous pancreaticobiliary junction: Abnormal junction of the pancreatic duct and common bile duct that occurs outside the duodenal wall to form a long common channel (> ⁉️ mm -Watch the video for the answer).
Pathophysiology of Choledochal cysts : Long channel + Obtuse / right angle = Reflux of pancreatic juices into bile ducts-> Dilatation of Biliary tree and formation.
Komi Classification of Anomalous pancreaticobiliary junction
Right angle union.
Acute angle union.
Complex pattern.
Image : Komi Classification of anomalous pancreaticobiliary junction
Imaging of Choledochal Cysts
Imaging pearl: Choledochal Cysts should follow bile duct signal on all imaging modalities
Ultrasound: Anechoic cystic lesions, which communicate with the biliary tract and SEPARATE from the gallbladder.
CT:
Non-enhancing cystic structure at porta hepatis contiguous with the biliary tree
Intramural cystic mass in the duodenal wall communicating with CBD (type III) as illustrated in the case above.
Multiple intrahepatic/extrahepatic cysts communicating with bile ducts (type IV and V)
MRI:
MRCP is the ideal investigation and will show cystic dilatation of biliary tree and relationship (and communication) of cysts with adjacent bile ducts. 
Hypointense on T1WI, hyperintense on T2WI, without wall enhancement on post-contrast images – Signal follows biliary tree.
The presence of abnormal wall hyperenhancement or thickening can be due to superadded infection or malignancy (particularly with nodular or irregular wall thickening).
Reference and further reading
Imaging Features of Adult Choledochal Cysts: a Pictorial Review
To attend live, join our Telegram group to get regular updates for these webinars:
More Radiology videos:
Image credits: I, Drriad / CC BY-SA
Related Posts ↓
📧 Radiology Newsletter↓
Get Updates and Exclusive Radiology Content
About the Author
---
Dr. Amar Udare, MD, DNB

Dr. Amar Udare is a board-certified radiologist. He is currently working as a fellow radiologist at McMaster University, Canada. He has a passion for teaching (#FOAMrad and #FOAMed) and has been a semi-finalist for the 2018 and 2020 Aunt-Minnie Most effective Radiology Educator Awards. He has authored multiple peer-reviewed publications which can be accessed on
PubMed
and
Google Scholar
.