What genital tract pathologies are associated with long term Tamoxifen use?
Long term Tamoxifen use in patients with breast cancer can cause endometrial polyps, endometrial hyperplasia, cystic endometrial atrophy, adenomyosis, fibroids, ovarian cysts, endometrial carcinoma.
What is the most common endometrial pathology associated with Tamoxifen use?
Endometrial polyps are the most common endometrial pathology reported in association with tamoxifen exposure.
Tamoxifen is a selective estrogen receptor modulator (SERM) used for chemoprophylaxis of breast cancer.
50 percent of patients on Tamoxifen develop an endometrial lesion within 6 – 36 months. Severity is dependant on the duration of treatment.
Abnormal endometrial thickness criteria ⁉️ – Answer in the comments. Check your answer in the video below.
Endometrial thickness ranges from 9-13mm in patients with Tamoxifen use.
Imaging of tamoxifen-associated endometrial changes:
Ultrasound is the imaging modality of choice.
Typical findings: Thickened endometrium with multiple cystic spaces giving a "Swiss cheese' pattern".
Polyps will be seen as echogenic lesions with a vascular stalk.
Hysterosonography can be used as a problem solving tool.
How to distinguish endometrial polyps and submucosal fibroids on ultrasound and hyseterosonography?
Polyps appear as smoothly marginated oblong echogenic lesions with a narrow attachment to the endometrium but may be broad-based.
Submucosal fibroids appear as round structures arising from the myometrium with wide attachment to the myometrium.
Role of MRI in Tamoxifen associated endometrial changes:
MRI can be used in equivocal cases, however it is not used routinely. A study by Ascher et al. suggested that MR imaging may help identify which patients should undergo a sampling procedure and those who can be followed up with MR imaging.
Detailed video with PACS based case images: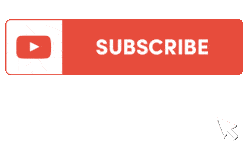 References:
For more Genitourinary radiology cases, check this link:
Related Posts ↓
📧 Radiology Newsletter↓
Get Updates and Exclusive Radiology Content
About the Author
---
Dr. Amar Udare, MD, DNB

Dr. Amar Udare is a board-certified radiologist. He is currently working as a fellow radiologist at McMaster University, Canada. He has a passion for teaching (#FOAMrad and #FOAMed) and has been a semi-finalist for the 2018 and 2020 Aunt-Minnie Most effective Radiology Educator Awards. He has authored multiple peer-reviewed publications which can be accessed on
PubMed
and
Google Scholar
.