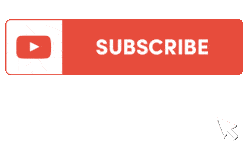 A fun conversation with Dr. Anagha Joshi. We discuss her Radiology journey and what helped her excel in her illustrious career. Dr. Joshi talks about how to be a successful radiologist, be motivated at your job and deal with imposter syndrome with self-doubt. We also discuss her love for Table Tennis and why pursuing our hobbies is important. How does one balance career and family life, especially for female radiologists ?
Here are time-stamps:
0:00 Stream starts
0:21 Introduction – Dr. Anagha Joshi
1:50 How to stay motivated at work?
4:00 Why radiology?
7:30 Passion for LTMMC and Sion Hospital
10:00 International Radiology Fellowships in the 1990s
14:55 Early Childhood Memories
16:53 Advice for Radiology Residents to Succeed in Life
19:50 Advice for Residents Facing Difficulties
25:15 Table Tennis Journey Dr. Anagha Joshi
32:40 Pursuing Hobbies with Work
35:10 Meeting Sachin Tendulkar
37:55 Importance of Mentor in Life
40:00 Gender-bias and Advantages of being a Female Radiologist
43:55 How to Manage Career and Family Life
46:48 Dr. Anagha Joshi Family
48:30 Rapid-Fire Questions
51:10 If Not a Radiologist then What?
52:00 How to Deal with Imposter Syndrome and Self-Doubt
55:00 Radiology- Past Present and Future (Artificial Intelligence)
59:00 What is Dr. Anagha Joshi Proud Of ?
Book Recommendations :
More Radiology Video content: