"I just received two x-rays and CT head scans recently. Will I develop cancer 😨?"
A 41-year man comes for a CT abdomen study to rule out appendicitis. What is his risk of developing cancer due to the CT radiation?
A 29-year old seminoma survivor with 4 prior CTs comes for his 5th CT. Is his risk of cancer more on this 5th CT compared to the previous ones? By how much?
A 14-weeks by gestation pregnant patient with trauma needs an urgent CT study for further evaluation. What is the risk of fetal harm due to radiation? Is it less than the risk at 6 weeks?
If you are often stumped by questions related to radiation risks like these, you are not alone! In this video, we talk about common myths related to the harmful effects of radiation. Dr. Akshay Baheti explains how radiation risks are often overstated. Also, check out our new distraction-free premium AI-powered video platform. You can search for a particular term in the video in the upper right corner. This the same platform that I have been using for our radiology cases section.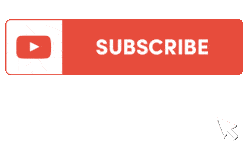 Also check out this detailed video on the same topic by Dr. Avni Skandhan.
You can also check out his excellent handbook: Book Review: Known Unknowns Of Everyday Radiology Practice
Let me know in the comments what your thoughts are!
More Radiology Video content: