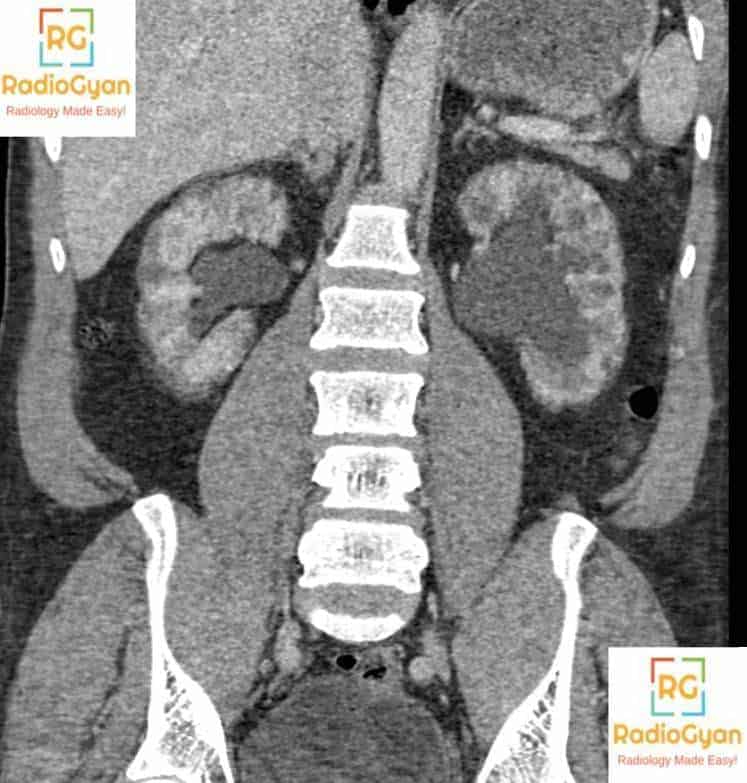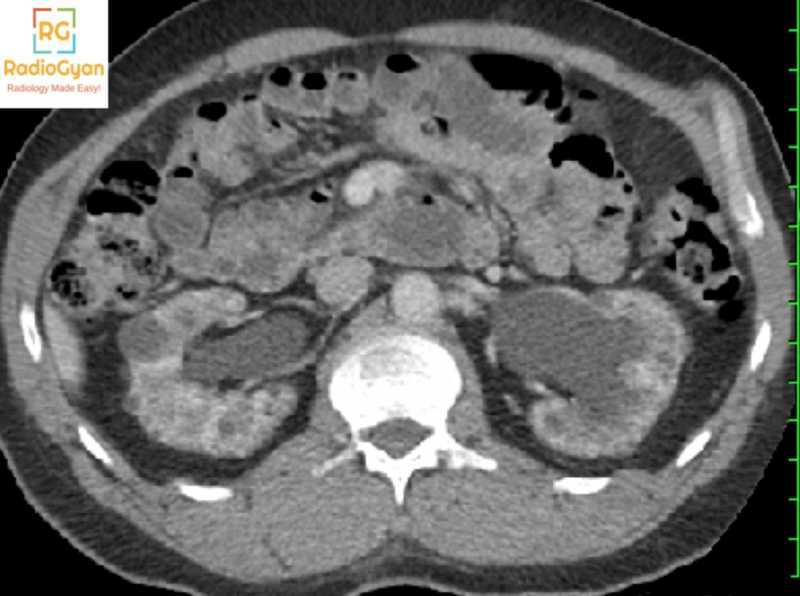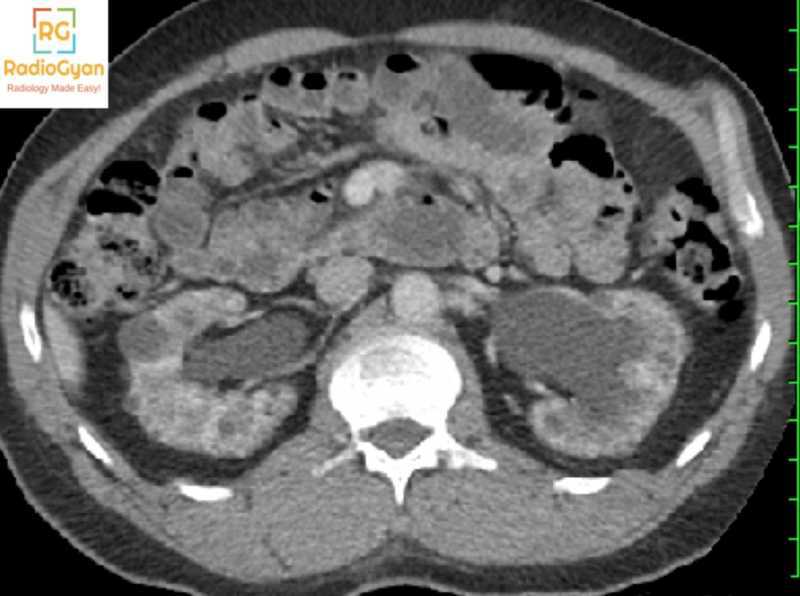 Lithium Nephropathy / Lithium induced renal disease
Radiology features
Multiple innumerable micro cysts randomly distributed in BOTH cortex and medulla or predominantly cortex are characteristic radiology findings in cases of lithium induced renal disease/lithium nephropathy.
Cysts are usually 1-2mm in diameter.
Cysts arise from distal tubular structures and collecting ducts.
Best seen on T2W MRI images.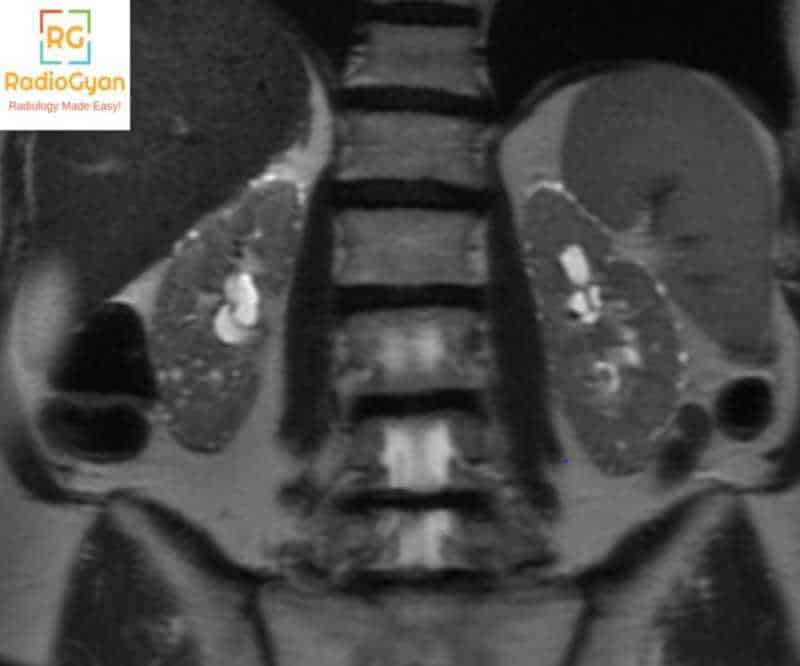 T2W MRI images in another patient shows tiny subcentimeter sized in both kidneys.
Cysts can also bee seen on USG : Lithium nephropathy sonographic findings
Differentials diagnosis with imaging features:

Autosomal polycystic kidney (ADPKD)

Nephromegaly with large cysts.
Cysts are often of varying sizes and few of them are complicated.

Glomerulocystic kidney disease:

Patients are usually children or young adult.
Cysts arise from Bowman space so ONLY in CORTEX of the kidney.

Medullary cystic kidney disease:

Cysts are present in the medulla and corticomedullary junction but spare the cortex.

Acquired cystic kidney disease

Seen in patients on long term dialysis.
Cysts are NOT uniform in size although they affect both cortex and medulla.
Clinical features and pathology of lithium nephropathy:
Lithium is used to treat unipolar major depression and bipolar affective disorders.
Lithium toxicity spectrum includes:

Acute intoxication.
Nephrogenic diabetes insipidus / Polyuria-polydipsia syndrome: Harmless and reversible.
Chronic renal disease (10-20 years): Chronic focal interstitial nephritis

Approx. 30-60% of patients on long term lithium therapy can have cysts.
Patients with chronic interstitial nephritis and typical cysts are at risk of developing end-stage renal disease. 
References and further reading:
More than 400 interesting Radiology Cases: Radiology Spotters Cases