What is an IgG4 Autoimmune Pancreatitis ?
Auto-immune pancreatitis is a chronic immune-mediated fibroinflammatory disease primarily involving pancreas responding to steroid therapy.
What are the diagnostic criteria for autoimmune IgG4 pancreatitis?
The Mayo Clinic HISORt Criteria are used for confirming the diagnosis. Here are the details:
Mayo Clinic HISORt Criteria for IgG4 Autoimmune Pancreatitis
Histology:
(1) Periductal lymphoplasmacytic infiltrate with obliterative phlebitis and storiform fibrosis (LPSP) OR
(2) Lymphoplasmacytic infiltrate with storiform fibrosis showing abundant (210 cells/HPF) IgG4-positive cells
Imaging:
Typical: diffusely enlarged gland with delayed (rim) enhancement; diffusely irregular, attenuated main pancreatic duct
Others: Focal pancreatic mass/enlargement; focal pancreatic duct stricture; pancreatic atrophy; pancreatic calcification; or pancreatitis
Serology: Elevated serum IgG4 level (>135 mg/dL)
Other Organ Involvement.
Response to steroids.
What are the two subtypes of autoimmune pancreatitis?
Type 1 (lymphoplasmacytic sclerosing pancreatitis) and type 2 (idiopathic duct-centric chronic pancreatitis).
Type 1 autoimmune pancreatitis is the pancreatic manifestation of IgG4-related disease.
Type 2 has a distinctly different histologic and clinical profile, with no elevation of serum IgG4 concentrations or presence of autoantibodies.
AIP type 1
AIP type 2
Geographical distribution
Asia > United States, Europe
Europe > United States > Asia
Age at presentation
60-70 s
40-50 s
Gender
Male >> Female
Male = Female
Symptoms
Jaundice, Abdominal pain
Jaundice, Abdominal pain
Serology
IgG4, IgG,
Autoantibodies
Usually negative
Pancreatic images
Enlarged
(focal, diffuse)
Enlarged
(focal, diffuse)
Pancreatic histology
Lymphoplasmacytic sclerosing
Idiopathic duct-centritic pancreatitis with
granulocyte epithelial lesion.
Extrapancreatic
lesions
Sclerosing cholangitis,
sialoadenitis,
retroperitoneal fibrosis,
interstitional nephritis,
Inflammatory bowel
disease
Steroid response
Excellent
Excellent
RRelapse
High
Rare
Type 1 IgG4 vs type 2 Autoimmune Pancreatitis
What are the other anomalies associated with IgG4 Pancreatitis?
IgG4 disease is a multi-system disorder. Following disorders have been described (Common disorders are highlighted):
CNS:

Hypertrophic pachymeningitis
Autoimmune hypophysitis
Orbital pseudotumor

Salviay / lacrimal glands:

Mikulicz's disease
Kuttner's tumor

Thyroid

Riedel's thyroiditis
Hashimoto's thyroiditis

Lungs

Pulmonary pseudotumor
Interstitial pneumoniaLymphadenopathy

Hepatobiliary:

Autoimmune pancreatitis
Sclerosing cholangitis
Liver pseudotumor

Retroperitoneal fibrosis
Tubulointerstitial nephritis
Inflammatory aortic aneurysm
Prostatitis, testicular involvement
Cutaneous pseudolymphoma
What is the management for IgG4 Autoimmune Pancreatitis?
IgG4 pancreatitis responds well to corticosteroids.
PACS Based Case Images (Arterial and Portal Venous Phase)
Detailed discussion with video: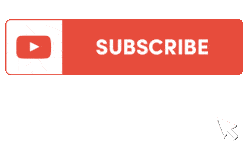 References:
Recommended books for Body Radiology :
More radiology cases: