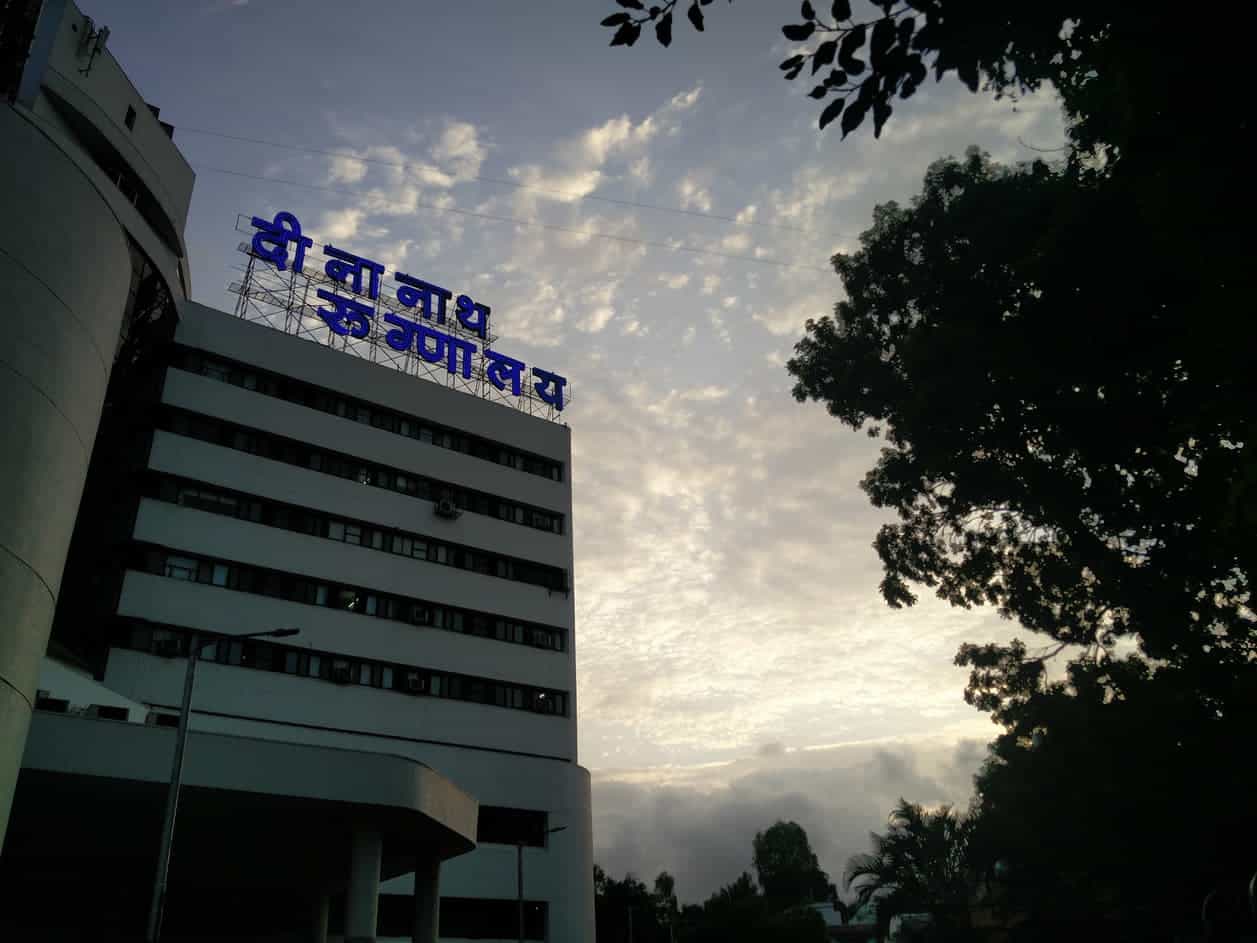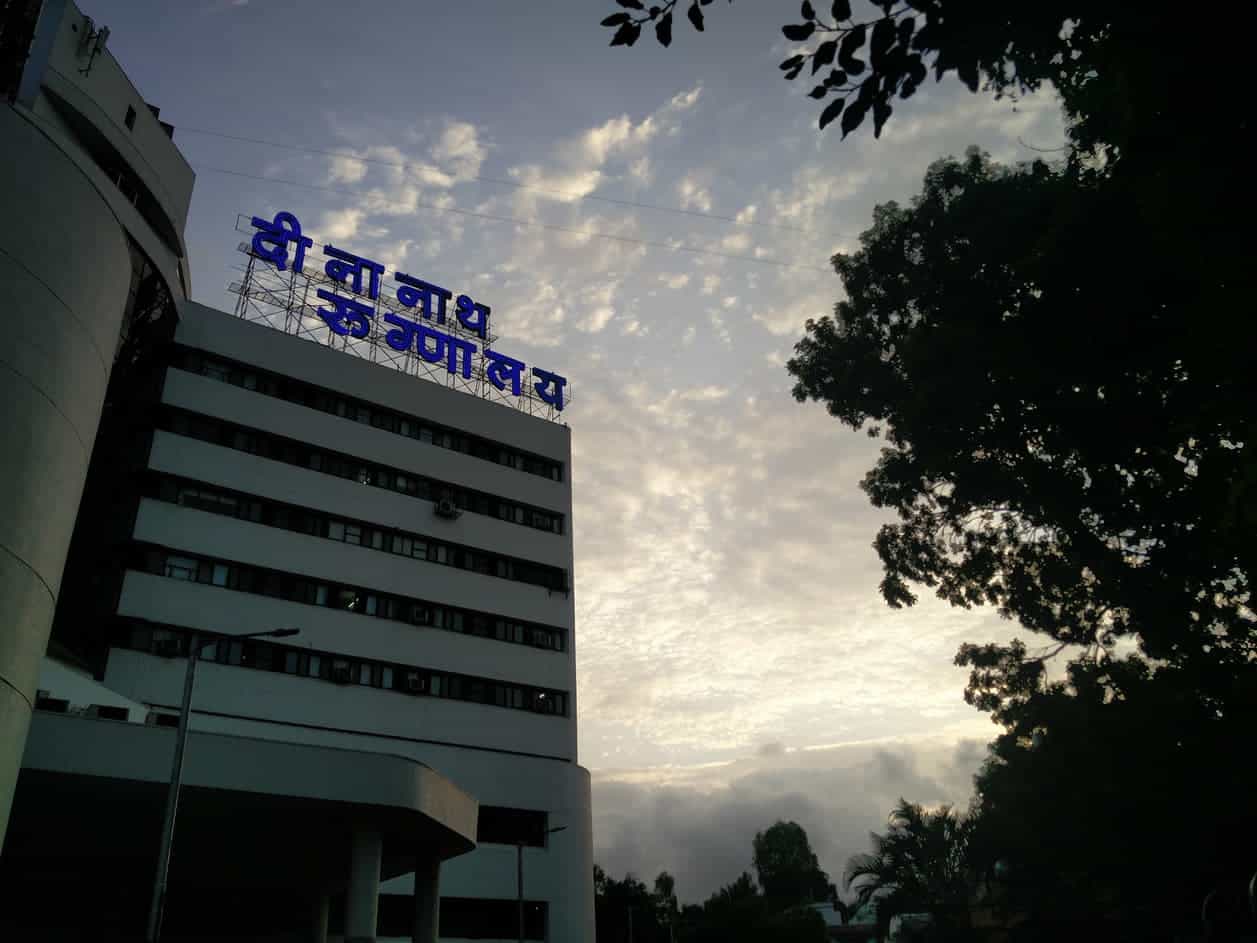 There very few credible fellowships in India, the musculoskeletal (MSK) radiology fellowship at Deenanath Mangeshkar Hospital is one of them. In this post, I will try to give a brief overview of the fellowship and its application process.
List of musculoskeletal radiology fellowships in India:
Overview
This fellowship was started in 2017 by Dr. Sanjay Desai in the Department of Radiology at Deenanath Mangeshkar Hospital (DMH), Pune.
The tenure of the fellowship is for 6 months and two candidates are selected for each batch.
Application process
The application window is open twice a year for a period of 10-15 days.
Make the payment on the DMH page: DMH MSK radiology fellowship payment page.
International Candidates interested in MSK fellowship in India can check out this page: International MSK Radiology Fellowship
Keep your curriculum vitae and 2 letters of reference handy in PDF/word format while applying for the fellowship.
Up to date information about the application process can be found on their homepage: DMH MSK radiology fellowship
Who should apply for the fellowship?
Any post-MD/ DNB candidate who is interested in learning more about MSK radiology and planning to specialize in it.
Any general radiologist who wishes to sharpen his/her skills in MSK radiology.
International Fellow
From the current year (2020), one position per session is available for International candidates.
The candidates will have to complete all Medical Council of India related formalities.
Interviews will be conducted over Skype for the International Candidates.
The international fellow will a one month observation period, during which he/she will be judged for competency.
The fellow will have to pay a tuition fee and will not be eligible for stipend.
This being the first year there will be a few hiccups but feel free to contact the team and they will help you at every step.
Here are requirements for the international fellow:

Must be a registered radiologist in their home country.
Must have completed a residency program with necessary qualifications in Diagnostic Radiology.
Must be proficient in spoken and written English language
Must get the required permission from the MCI and requisite local authorities (as per guidance provided by the hospital from time to time).

More details can be accessed on their home page: International MSK radiology fellow DMH
Selection Process
The selection process is completely transparent and merit-based. It consists of:
Written Paper
Written paper accounts for 60 marks.
This is based on Musculoskeletal Radiology ONLY. Questions include conventional modalities, USG, CT, and MRI. It is difficult to recommend study material for the exam as most of the questions are from common MSK pathologies that you report in your respective departments.
For last-minute preparation, you can go through the following books:
Check out other recommended MSK radiology books:
Common topics include:
Trauma-related radiographs
Joints pathology: Shoulder, knee, wrist, elbow, and ankle.
Arthritis and metabolic disorders
Tumors.
For spotters and MSK cases you can refer to the following posts :
Personal Interview
It accounts for 40 marks.
The candidate will be judged by 3 people.
The purpose of the interview is to get to know the candidate, his / her aspirations and inclination towards MSK radiology.  Be prepared for standard questions like:

Tell us about yourself
Why do you want to pursue the fellowship in MSK radiology
What has been your prior experience in MSK radiology
What research projects have you undertaken?

Interviewers can ask questions pertaining to any topic but as is for most radiology fellowship interviews, academic questions are not asked.
The selected candidates will be informed over email. In case the candidates do not opt-out, the next waitlisted candidate will be selected.
If the next best candidates are meritorious and interested, they may get a reservation for the next batch as was done in June 2019.
Once the fellows are finalized they will have to undergo the mandatory procedures with HR including Maharashtra Medical Council (MMC) registration and PC-PNDT.
The Fellowship Experience
TL;DR  – Excellent!
I completed the fellowship in December 2017, the first batch. My opinions may be biased but I will try to be as objective as possible. I have also included anonymous feedback from all prior fellows to keep the review transparent. Also, it has been more than 2 years I have completed the fellowship. There have been a lot of positive developments after that. You can always contact the current/recent fellows to know the updated status. Names and email IDs are displayed on the website: Past MSK radiology Fellows at Deenanath Mangeshkar Hospital
What kind of MSK radiology work can you expect?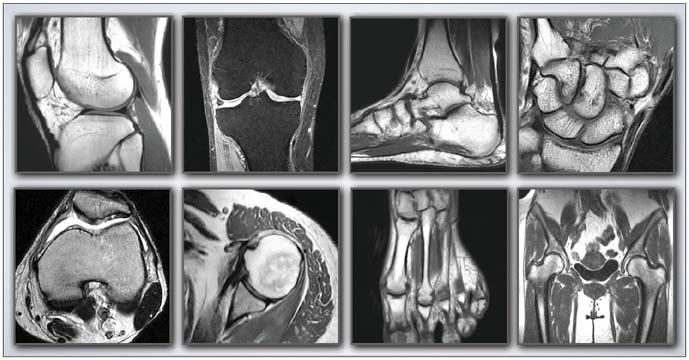 Hands-on reporting of CT and MRI MSK radiology cases under the guidance of Dr. Desai.
USG and guided procedures under the guidance of Dr. Desai and Dr. Joban Babhulkar.
Image-guided biopsies.
What works for the fellowship?
Each case is reported by the fellow first, Dr. Desai then discusses the case, reports, and relevant points.  This one-on-one training experience is very useful.
Fellows have a free-hand during the fellowship. Dr. Desai is open to suggestions and modifications.
The department has good infrastructure with minimal downtime for machines. The department has a 3T MRI and 64 and 128 slice CT machines. USG machines for dedicated MSK ultrasound are available as well.
Reporting is done on dedicated workstations There is an iMac with Osirix. Dragon dictation software is also available for reporting.
Protocols for MRI set by Dr. Desai are good. They are precise and images acquired are crisp.
Dr. Desai has in-depth knowledge and command on the subject. Not only is keen on teaching but also is very humble. Working and learning with him is fun. A true friend, philosopher, and guide.
Dr. Joban Babhulkar provides hands-on training on MSK ultrasound, especially shoulder. Fellows also get to interact with orthopedic surgeons in the OPDs as it is right next door.
Weekly Radiology – Orthopedics – Pathology meet at Sancheti Hospital.
The Radiology Department at DMH has a friendly vibe. In spite of the caseload, work is stress-free.
Excellent collection of MSK and general radiology books available in the department.
An excellent Orthopedics department compliments the fellowship.
Ample opportunities for research and presentations.
Non-MSK work is also good but you will be overwhelmed by the MSK work so may not get the time for non-MSK reports.
There are NO FEES for the fellowship. There are lot of paid fellowships/courses around who will charge a lot even for weekend MSK radiology courses.
At the end of the fellowship, you will be able to confidently report all routine MSK radiology scans.
Overall it is one of the best places for MSK radiology fellowship in India.
Reviews for the MSK radiology fellowship by past fellows
These are unedited reviews from past fellows regarding the fellowship:
Sr. No
Pros
Cons
Any other suggestion
1
– Dream to be trained under Dr. Desai.
– The training will take care of all the prospects of MSK Radiology
– Papers and Publication should be mandatory for issuing the fellowship.

– Fellow should sit on the MRI console and acquire a minimum of 5 cases per joint.

Thank you Dr. Desai Sir for polishing our MSK skills
2
1. Desai sir
2. Precise scan protocols
3. Work environment
4. Joban ma'am
5. Stipend
6. Merit-based, no fees
7. 6 months, perfect duration
8. Exposure to CROP meets
Night duties!
More interventions/ biopsies.
3
Primary reporting with a discussion of mistakes.
Ample cross-sectional exposure with time to read up and do Reporting.
Clinical and pathological correlation helps develop a comprehensive report
-Limited intervention exposure
-Limited pathological radiographs – might be due to lesser reliance on this modality in the present clinical setting
Short exposure to MSK related pathology slide interpretation.
Dedicated MSK intervention posting.
4
Great teaching, variety of cases, only MSK work, good exposure of both USG and MRI.
Night calls, relatively less MSK intervention.
There is a high scope of MSK interventions in DMH. Bone tumors, arthritis, Skeletal dysplasias, and Metabolic bone disease should be included in course.
5
The good caseload of USG and MRI
Msk interventions are few.
6
1. No fees
2. Only 6 months course
3. Genuine and transparent selection process
4. Good exposure of MRI and USG cases
5. Good monthly salary
6. Good teaching and learning process
7. MSK intervention as well
8. Famous faculty
9. Exit exam for evaluation for MSK faculties outside
10. Department environment is very friendly,
11. Teleradiology exposure
12. CROP meetings
13. Stored data and cases
14. Extensive post-op shoulder and knee cases
15. Decent post-treatment neoplastic cases
16. Non-MSK exposure, very good cases of other systems as well
Etc
1. No accommodation
2. Call duties
3. Conventional cases eg X-ray, less exposure
4. Arthrography, not done
Overall, I don't think any other fellowship course is as good and convenient as this.
Pros outweigh the cons of course.
7
Dr. Desai's knowledge and teaching style.
Workplace infrastructure.
Flexible ways to learn and freehand approach.
Protocols and scan quality
Crisp and to the point reports.
Friendly nature of the entire Radiology Department
Night duties
It would be great if there is more exposure to MSK interventions and research although managing that in the given period will be difficult.
8
Great exposure in 6 months
Can't think of any
None
The pros outweigh the cons. Most of the cons can be improved upon by active participation and initiative from the fellows.
MSK intervention is something that can be improved on but that depends on the kind of orthopedics practice and referral you have where you practice.
Also, in my opinion, 6 months is a short period to excel in all aspects of MSK radiology, but you can always continue for another 6 months.
Other useful information
A stipend of 50000 INR is provided during the fellowship. After deductions for EPF and TDS, the in-hand salary will be approximately 45000-46000 INR.
Fellows are expected to do mandatory night duties for general ultrasound, not more than once a week. The get a post-call off and extra remuneration on a per case basis. This also ensures that we do not lose touch with general radiology. The international fellow will not be doing these night calls.
Interventions are not mandatory but depend on the interest of the individual.
The hospital is located in Erandwane which is an upbeat locality and close to popular places in and around Pune. Rental accommodation is not that expensive if you plan to live on a sharing basis. Pune has a lot of engineering students/professionals and civil services exam aspirants so you can find a roommate easily. Individual accommodation can cost around 15000-18000 depending on the place you chose. Try to stay as close to the department as possible.
Do not forget to check out authentic Maharashtrian food places in Pune, during your fellowship or even when you come for the personal interview. The FC – road area is a good starting point.
During the Monsoons, you can trek to forts in and around Pune.
Other radiology fellowships include the MSK radiology fellowship at Ganga Hospital, Coimbatore. Details are available here: Ganga Hospital MSK radiology fellowship.
Contact
If you have any queries you can email them at mskdmhrad@gmail.com.
Questions for me? Feel free to ask them in the comments!
With contributions from Dr. Arnab Marik, Dr. Vishal Walasangikar, Dr. Aniket Jadhav, Dr. Vikas Jhanvar, and Dr. Pranav Mahadeokar.