Radiology Memes: A Dose of Humor for the Radiology Community
Key Takeaways
Key Points
Radiology memes are a fun and engaging way to share experiences and humor within the radiology community.
They can serve as an educational tool, helping to explain complex radiological concepts in a light-hearted manner.
This article will showcase some of the best radiology memes, categorized by theme.
Introduction
Radiology, like any other medical field, can be intense and stressful. But who says it can't be fun? Welcome to our collection of radiology memes! These memes are not just for laughs; they also offer a unique way to view the world of radiology. So, let's dive in and explore the humorous side of radiology.
Part 1: The Best Radiology Memes
1. Memes about Radiologists
Radiologists often have unique experiences that only they can relate to. Here are some memes that perfectly capture those moments:
2. Memes about Radiology Students
Radiology students have their own set of challenges and experiences. Here are some memes that every radiology student will find relatable: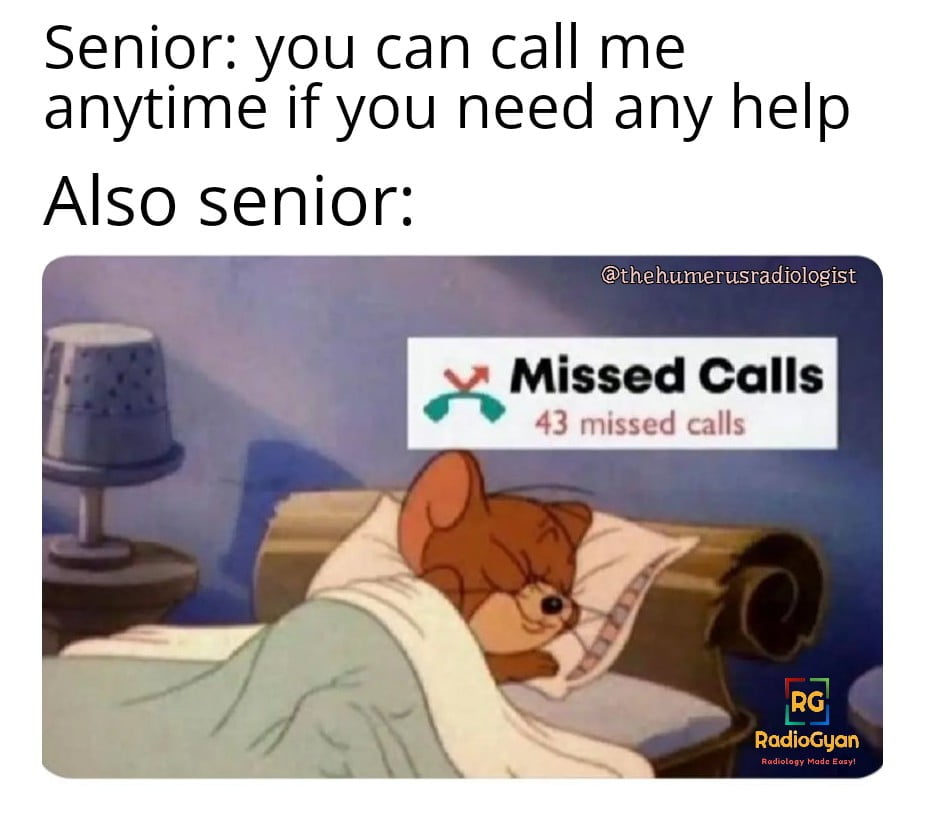 Part 2: The Educational Side of Radiology Memes
3. Educational Memes
Believe it or not, memes can be educational too! Here are some memes that manage to explain complex radiological concepts in a fun and easy-to-understand manner: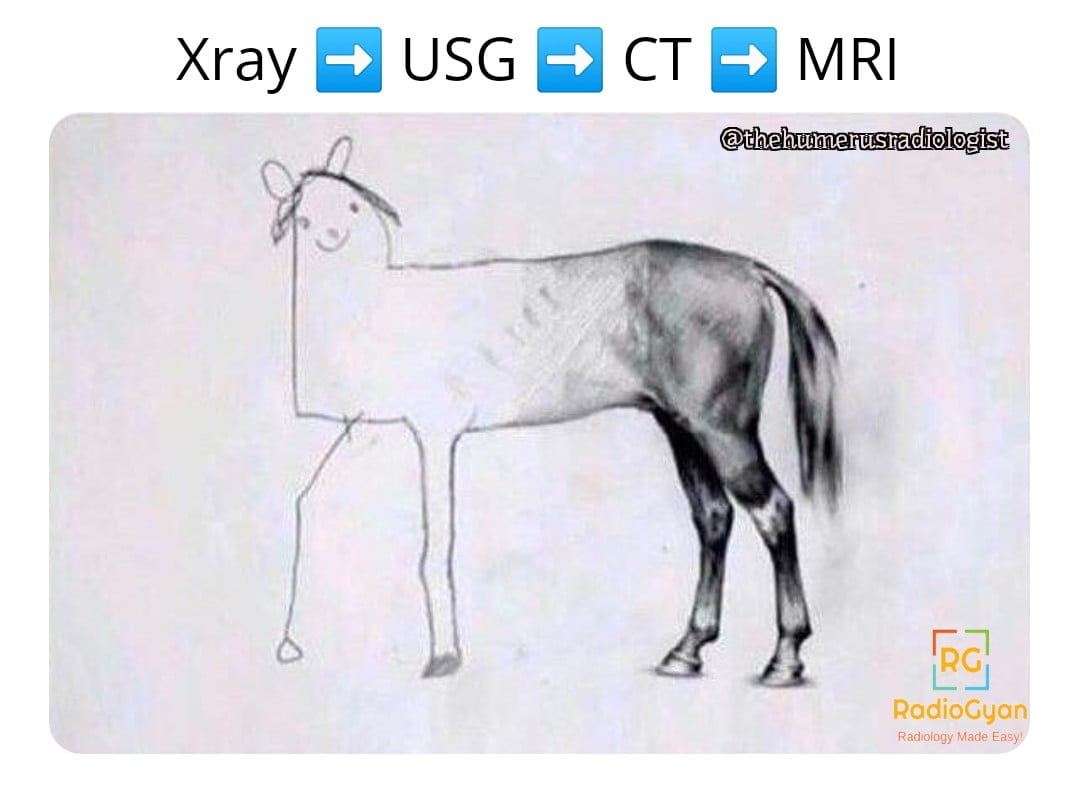 Conclusion
Radiology memes offer a unique blend of humor and education, making them a hit within the radiology community. They allow us to laugh at our shared experiences, learn complex concepts in a fun way, and remind us that even in a field as serious as medicine, there's always room for a little humor.
Remember, laughter is the best medicine! So, keep sharing these memes and spread smiles across the radiology community.
Most of these memes are contributed by TeamGyan Member, Dr. Esha Anil Agarwal. You can follow her on Instagram at thehumerusradiologist