TL:DR : Take me to the list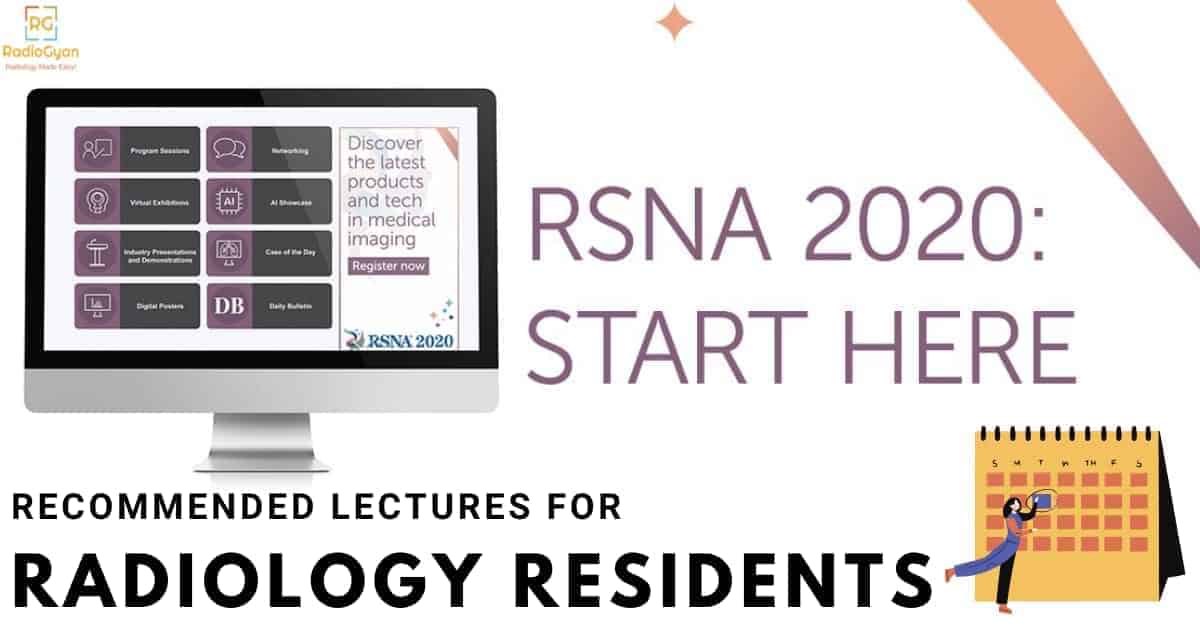 The Radiological Society of North America (RSNA or popularly called RaSNA by a few DesiRads) is THE conference that radiology residents should attend. You realize how massive its scale is only when you attend it in person and travel from one part of McCormick Place to the other only to realize that by the that time the lecture you wanted to attend.
Fortunately (or unfortunately), this year the RSNA committee has decided to make the conference an online-only event and rightly so given the "unprecedented" times that we are living in (Unprecedented:the MOST abused word of 2020!).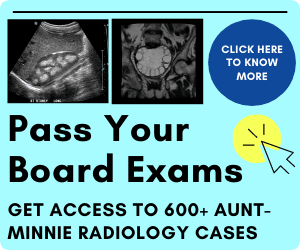 Given the scale of the conference at any time there are multiple lectures going on and it is difficult to make the most of the conference unless you prioritize which lectures you should be attending. I have compiled a list of high-yield sessions for radiology residents at the RSNA based on my past experience and the speakers in a calendar to make it easy for residents to choose which talks to attend. Being a body / MSK imager myself the list maybe a bit biased. The first one is as per Central Time Chicago but I have also shared those for Eastern Standard Time and Indian Standard Time too. Click the individual listing for more details and direct links to each talk.
Recommended lectures for Radiology Residents at RSNA 2020 (High Yield Sessions)
Scroll up to check events from 29 November to 5th December for recommended RSNA sessions.
Recommended lectures for Radiology Residents at RSNA 2020 (IST)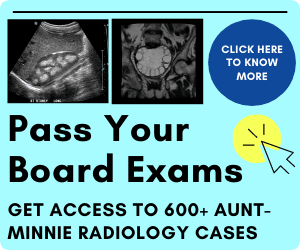 Recommended lectures for Radiology Residents at RSNA 2020 (EST)
RSNA 2020 will be a virtual meeting. RSNA 2020 dates: Sun., Nov. 29, 2020 – Fri., Dec. 4, 2020
RSNA 2020 Registration link: Register for RSNA 20202 || RSNA Membership (Free for residents and fellows)
You can check out more lectures from the program schedule here: RSNA 2020 Meeting Program Schedule
Other good stuff that you should check out at the conference:
Let me know in the comments , if I have missed out on any good lectures!
For more radiology resources and contents, visit the homepage ( RadioGyan ) , sing up for my radiology newsletter and follow me on Twitter
PS: You will need to register for the conference to attend these lectures.
Related Posts ↓
📧 Radiology Newsletter↓
Get Updates and Exclusive Radiology Content
About the Author
---
Dr. Amar Udare, MD, DNB

Dr. Amar Udare is a board-certified radiologist. He is currently working as a fellow radiologist at McMaster University, Canada. He has a passion for teaching (#FOAMrad and #FOAMed) and has been a semi-finalist for the 2018 and 2020 Aunt-Minnie Most effective Radiology Educator Awards. He has authored multiple peer-reviewed publications which can be accessed on
PubMed
and
Google Scholar
.