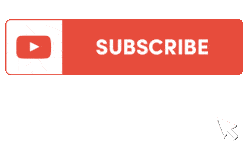 We discuss tips and tricks to make the most of your #radiology residency, radiology #wellbeing, work-life balance, & effective ways to keep yourself motivated during tough times! Do watch the video till the end for some useful Radiology residency tips and tricks!
Here are time-stamps:
0:00 Stream starts
2:37 Introduction
5:00 Radiology as a career choice in India for medical students?
7:27 Is radiology a clinical branch and how to make radiology more clinically relevant?
9:55 What is the typical day of a radiologist like?
11:15 What are some tips and tricks for first year radiology residents ?
20:00 What is one radiology book that you recommend for residents?
27:00 Childhood memories
31:35 Should we be giving differential radiology reports or stick to a single diagnosis?
33:30 What is the role of conventional radiology in today's Radiology practice? 37:10 How to balance work, life and keeping up with reading as radiology practitioner?
40:10 What is a patient related memory of yours and how do you cope up with failure?
46:40 What is your motivation and what inspires you to work
48:55 Hobbies outside the radiology dark room
55:35 Take home message for radiology residents
Book Recommendations : Single Best Book for Radiology Residents:
More Radiology Video content:
Related Posts ↓
📧 Radiology Newsletter↓
Get Updates and Exclusive Radiology Content
About the Author
---
Dr. Amar Udare, MD, DNB

Dr. Amar Udare is a board-certified radiologist. He is currently working as a fellow radiologist at McMaster University, Canada. He has a passion for teaching (#FOAMrad and #FOAMed) and has been a semi-finalist for the 2018 and 2020 Aunt-Minnie Most effective Radiology Educator Awards. He has authored multiple peer-reviewed publications which can be accessed on
PubMed
and
Google Scholar
.